One of the the things that the new Government has managed to do so far is create images that seem to capture the new values of this generationally shifting Government in amazing clarity.
While there is much work to be done in NZ, this new government have managed to create moments that lift us with a rare hope.
Here are this Government's top 5 images that provide that vision of hope.
5: THAT Buckingham Palace photo
TDB Recommends NewzEngine.com
It all started with this incredible image. It took our collective breath away, Clarke looking roguishly handsome and Jacinda just glowing pregnantly  with that beautiful feather cloak. Amongst the splendour of an old Empire, our first couple provided a breath of fresh nationhood and a modernity that stood with grace and Mana.
4: Hope on the International stage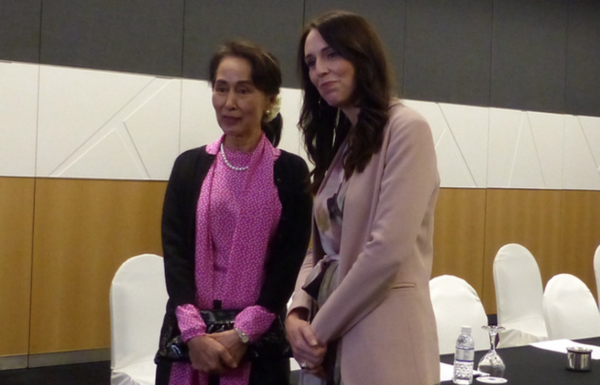 Here is Jacinda once again sparkling on the International Stage. The once universally revered Aung San Suu Kyi is one of the great current disappointments of foreign relations. Her blind indifference to the genocide being waged by the military inside her own country has seen her this week stripped of her Ambassador of Conscience award  bestowed upon her by Amnesty International. Jacinda offering to reach out to a once great figure who is now quickly becoming a pariah with an offer of help is real evidence of the politics of kindness that Jacinda is attempting to channel.
3: Pike River Mine re-entry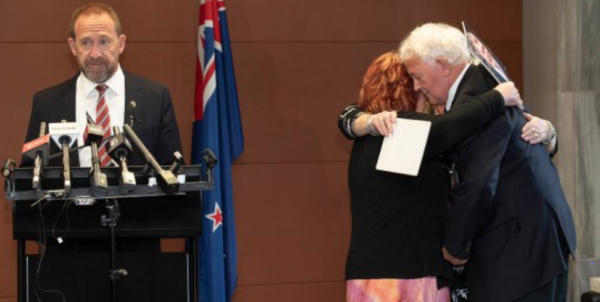 It is difficult to look at this image and not feel a lump in our collective throats. The pain the whanau of the Pike Mine River dead have had to endure has been 8 suffering in the making.  The Government's desire to fulfil that promise and re-enter the mine when National wished to just concrete over it shows a stark difference of priorities and values. The open face of Andrew Little who has championed this shows a humbleness of responsibility that speaks of all that is good and right about us as a people.
2: Neve at the UN
Remember how the right wing pundits and National Party hacks screamed that Jacinda appearing at the UN was meaningless and why were we paying for those images?
Here are the stats.
Most viewed speech of any world leader on the official UN channel and those pictures viewed 195million times eh? Sounds like the first use of taxpayer money that actually did some good for our public image.
Those images of Jacinda at the UN with Clarke and Neve have given us more value for money than the entire Hobbit Trilogy.
It's a reminder that friends don't let friends hate babies.
1: The image that most sums up the vision of hope this Government represents
In an unprecedented move, Jacinda decided to spend 5 full days at Waitangi this year and this image of her cooking Waitangi Day breakfast at the Treaty grounds spells out better than anything else the politics of kindness and service to the people that her Government wishes to espouse. If she makes this a regular tradition it could more to reinstate Waitangi Day mana than any other single thing.
Some will argue that only substance over style matter, but it's difficult getting substance passed if people don't have the vision of hope to disrupt our disposable fortitude to reach for that level of real change.