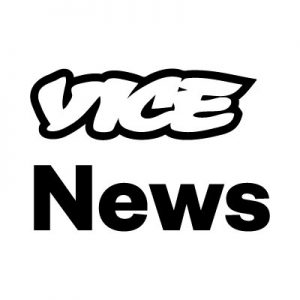 5: KAVANAUGH IS TURNING #METOO INTO A CAMPAIGN ISSUE FOR DEMOCRATS ACROSS THE COUNTRY
When Christine Blasey Ford accused Supreme Court nominee Brett Kavanaugh of sexually assaulting her at a 1980s high school party, she didn't just derail a confirmation process that seemed all but over. She also turned the fight over whether to believe her into a campaign issue for candidates across the country.

"There's so many people that are disgusted, that have had it. It's gone too far and it's done too much damage," said Gretchen Whitmer, the Democratic gubernatorial nominee in Michigan, a state Donald Trump won by just 10,704 votes. "I think people are just really taken aback by the fact that, you know, there's a woman who's bravely come forward and how she's being treated — from the White House, to the United States Senate, to rhetoric that's happening in our day-to-day life."
Vice News

4: Julie Swetnick accuses Brett Kavanaugh of sexual misconduct
Julie Swetnick became the third woman to accuse Supreme Court nominee Brett Kavanaugh of sexual misconduct after her lawyer tweeted a declaration of the allegations on Wednesday.

According to the declaration, shared by lawyerMichael Avenatti, Swetnick said she met Kavanaugh and his school friend, Mark Judge, in the 1980s and attended several parties in which the two were present.

Aljazeera
3: FORMER GOOGLE SCIENTIST TELLS SENATE TO ACT OVER COMPANY'S "UNETHICAL AND UNACCOUNTABLE" CHINA CENSORSHIP PLAN
A SCIENTIST WHO quit Google over its plan to build a censored search engine in China has told U.S. senators that some company employees may have "actively subverted" an internal privacy review of the system.

Jack Poulson resigned from Google in August after The Intercept reportedthat a group of the internet giant's staffers was secretly working on a search engine for China that would remove content about subjects such as human rights, democracy, peaceful protest, and religion. "I view our intent to capitulate to censorship and surveillance demands in exchange for access to the Chinese market as a forfeiture of our values and governmental negotiating position across the globe," Poulson told his bosses.

Now, Poulson has sent a letter to members of the Senate Committee on Commerce, Science, and Transportation ahead of a hearing on Wednesday at which Keith Enright, Google's chief privacy officer, is scheduled to appear. Despite a major internal and external backlash over a period of almost two months, Google has so far refused to publicly address questionsabout its China censorship plan, code-named Dragonfly. The appearance of Enright on Capitol Hill is likely to be the first time a representative of the company is forced to provide answers about the project.

The Intercept
2:  World Laughs at Trump as He Boasts About Himself in U.N. Address Threatening Iran, Venezuela
World leaders in the United Nations General Assembly burst out laughing when President Trump boasted about his accomplishments. Trump praised North Korea, attacked Germany and accused Iran of "sowing chaos, death and destruction," drawing scorn from Iranian President Hassan Rouhani. "What's amazing is not that this hall of seasoned professionals laughed at him, but that he doesn't get more laughter in the United States. These cable news programs take him seriously. … He should be laughed off the screen everywhere," says Juan Cole, historian and author of "Engaging the Muslim World."

Democracy Now

1: Trump accuses China of meddling in midterms but offers no evidence for claim
Donald Trump has accused China of seeking to interfere in US congressional elections in November, using his chairmanship of the UN security council to spring a surprise on his fellow world leaders.

But administration officials – who also appeared to have been taken unaware by the allegation – were able to give few supporting details, and the unexpected move did little to obscure Trump's isolation at the UN over his Iran policies.

At the start of Wednesday's meeting – whose ostensible purpose was to discuss the proliferation of weapons of mass destruction – Trump said: "China has been attempting to interfere in our upcoming 2018 election."

The US president did not mention Russia, which US intelligence agencies say interfered in Trump's favour during the 2016 presidential elections – and see as the prime outside threat to the 2018 midterm vote in November.

Trump has long rejected that conclusion, and instead portrayed himself as a victim of election meddling, this time from Beijing.