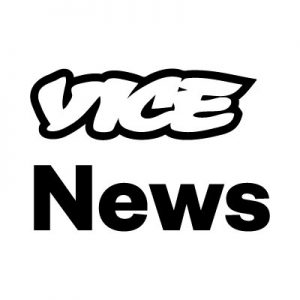 5: Manafort judge says he's getting threats, has to travel with U.S. Marshals
In 2014, the CDC found that an 11-year-old black child is 10 times more likely to drown than a white child the same age. The notion that "black people can't swim" may sound like a stereotype, but it's a real disparity and it's rooted in a history of discriminatory access to swimming pools.

This summer alone has produced three high-profile incidents of white Americans calling or threatening to call the police on black pool goers.
Vice News

4: Russia and Syria vow to 'wipe out terrorists' in Idlib
The Syrian government and its major ally Russia have signalled that an all-out offensive to retake the last rebel-held province in Syria is only a matter of time, raising fears over a major humanitarian crisis.

Speaking at a press conference in Moscow with his Syrian counterpart Walid al-Muallem following a closed-door meeting, Russian Foreign Minister Sergey Lavrov stated that the majority of Syria had been "freed of terrorists", save for Idlib, a northeastern province bordering Turkey.

Aljazeera
3: NYC DSA, OCASIO-CORTEZ STAND BY STATE SENATE CANDIDATE JULIA SALAZAR, DESPITE STORY DISPUTING HER BIOGRAPHY
THE STATE SENATE campaign of Julia Salazar, a prominent member of the New York City Democratic Socialists of America, was jolted last week when Tablet Magazine published a story casting doubt on several parts of the candidate's biography — from self-describing as an immigrant to her claim of Jewish lineage.

The controversy represents a new chapter for DSA, as it grows from a marginal player on the fringes of politics into an organization with serious political clout. The group grew during the 2016 primary campaign of Sen. Bernie Sanders and then surged in the wake of the election of Donald Trump, as activists looked to take down not just the agenda of the new president, but also the political and economic system that created him. The June victory of Alexandria Ocasio-Cortez cemented the organization's place in New York politics, leading Cynthia Nixon — who also endorsed Ocasio-Cortez and attended her victory party — to solicit the group's endorsement

The Intercept
2: "Mississippi Is Failing": As Prisoner Deaths Reach 13 in August Alone, Advocates Demand Answers
Prisoners are dying at the highest rates the state of Mississippi has ever seen. Thirteen prisoners have died behind bars in the month of August alone. That's compared to 47 prisoner deaths in Mississippi in the entire year of 2015. Prison officials insist the deaths are by natural causes. But advocates and family members are demanding answers for the shocking spike in prisoner deaths, including the killing of 24 year-old Nija Syvallus Bonhomme at the privately run Wilkinson County Correctional Center in southwestern Mississippi. Bonhomme died in his cell after what officials say was a fight with another prisoner. But his family says that the prison failed to protect him from violent conditions that led to his death, allowing him to return to his cell after a violent altercation with his cellmate. His sister told Democracy Now!, "They threw him back to the dogs." We speak with Jody Owens, director and managing attorney of the Mississippi office of the Southern Poverty Law Center, part of a recent lawsuit against the Mississippi Department of Corrections alleging grave abuses of prisoner rights at a private prison.

Democracy Now

1: FBI arrests man who threatened to kill Boston Globe staff for criticizing Trump
A man has been arrested and charged with threatening to kill employees of the Boston Globe newspaper, in messages repeating Donald Trump's claims that journalists are the "enemy of the people" and "fake news".

Robert Chain called the Globe's newsroom and claimed he would shoot staff members in the head, according to the FBI, which said Chain later specified that he was retaliating against the newspaper's criticism of Trump's attacks on the news media.

Chain, of Encino, California, owns several firearms and was found to have purchased a new 9mm carbine rifle in May this year, according to US authorities.