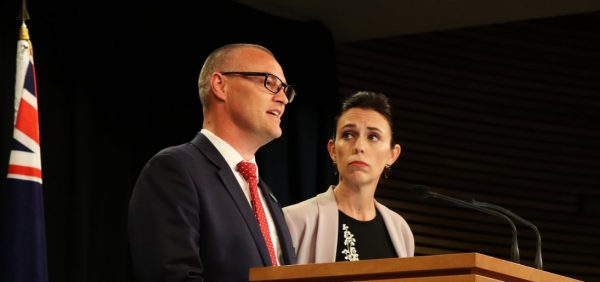 At a Waikato DHB meeting last week, staff working in the Mental Health and Addictions Service presented a series of statistics demonstrating the state of Aotearoa's mental health. It wasn't a pretty picture and shows the enormity of the task facing the Government, it's Mental Health Inquiry, and the whole community.
The fact that the statistics presented to us have in most cases been around for a few years begs the question as to why they had not been front and foremost in the minds of the previous Government, its health agencies and, indeed, the previous useless and unlamented former Health Minister, whose name I've forgotten.
Kicking off the presentation was a well-known piece of information: 20% of Kiwis experienced mental unwellness in the most recent year measured (2016/7). Yet only a maximum of 40% of those (by some measurements only 10%) actually accessed mental health services during the same period – meaning at least 600,000 people in that year experienced mental unwellness, but didn't or couldn't access support.
At some time in their lives, almost 40% of Kiwis will experience some form of mental 'disorder', but the proportion for Maori over their lifetime is 51%. When an associated study showing that people with serious mental illness or addiction issues will have up to 25 years' lower life expectancy is considered, and questions of poverty and poor housing are taken into account, there is no wonder Maori in this country have lower life expectancy than pakeha.
TDB Recommends NewzEngine.com
Delving into this issue further, the studies show Maori are more than twice as likely to die from suicide as the general population, BUT for those able to access mental health support services, that rate is halved – clearly pointing to the problem that Maori are unable, for whatever reason, to access these services at an appropriate stage of their unwellness.
Maori are also twice as likely to suffer from 'substance use disorders' as non-Maori, one of the factors that is adding to the extreme pressure acute and community-based mental health services are under, throughout the country.
Two specific pieces of information that show the current mental health system really is not working for Maori followed; 'seclusion' orders in inpatient mental health facilities – where patients are locked away from contact with other people (as in 'One Flew Over the Cuckoo's Nest') – are twice as high for Maori as non-Maori, and Maori are nearly four times as likely to be subjected to Compulsory Treatment Orders in the community – a means under the Mental Health Act of coercively ensuring treatment is undertaken.
Further national statistics showed 52% of Maori classed as having a serious mental health 'disorder' had zero contact with any mental health service, while 74% of those with 'moderate' disorders had no contact.
Given these terrible statistics, it is not hard to say the current system is clearly not working for the most vulnerable people in Aotearoa, and it's not too much of a stretch to suggest the system looks like its been designed, and run, completely without the needs of Maori in mind – let alone the needs of the wider population!
In my region, the Waikato, there has been a near trebling of the mental health 'crisis contacts' since 2010, where someone is experiencing severe problems, while in the same period the numbers of people arriving at hospital emergency departments (ED) with urgent mental health problems has gone up nearly five times!
With a higher than average Maori population, it is little wonder that Waikato DHB has the worst 'seclusion' rates, and the worst ED presentation rates in the country. Its acute inpatient services, at the Henry Bennett Centre, have a bed occupancy rate of about 105% over the last year (the target is about 85% so there will always be beds spare for emergencies), meaning that people are sleeping in corridors and offices on a regular basis. The Government approved a new build for a 'fit for purpose' facility in the Waikato over two years ago, something that is yet to happen.
The fact of the matter is that, while Waikato is in one of the worst situations as far as mental health care goes, especially for Maori, the rest of the country is not far behind, and there is a monumental task ahead of us all, if we're to turn the ship around.
Dave Macpherson is TDB's mental health blogger. He became a Waikato DHB member after his son died from mental health incompetence.