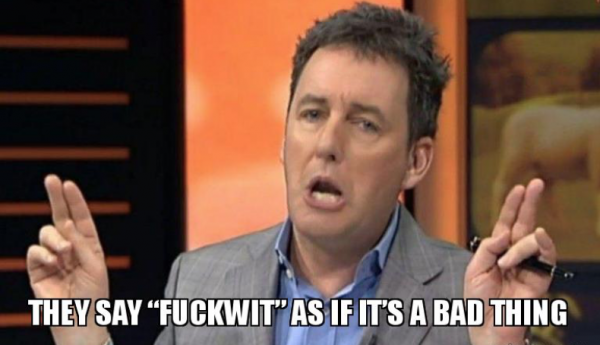 When his wife isn't complaining about prisoners not being beaten with rubber hoses and waterboarded, Trump defender and NZs answer to what would you get if Piers Morgan and a meth smoking scorpion had a baby, Mike Hosking, is at the NZ Herald Troll Farm today complaining about a holiday he had in Hawaii.
That's right.
In the same newspaper that is tearing strips off a Millennial who claimed it was hard to save on $135 000, Mr Maserati is complaining that Hawaii is too touristy these days…
Hawaii has blown it. Waikiki is one of the great destinations of the world.

I first went there in the early 1980s on the way back from Europe. I got horribly sunburned, got offered a massive amount of dope because it was summer break at American schools and they thought I was a student, and saw King Curtis the wrestler selling surfboards.

But I have been back last week. And for the last time, because they have failed to heed the warning signs of success. Fundamentally the place hasn't changed in 30 years. The hotels are old, the place is expensive, and the service now is crap.

I couldn't work out whether the service is crap because the place is frequented by stoners and deadbeats, or because the American economy is so strong they have our issue, getting good people is nigh on impossible.

But when you're used to service Los Angeles style, which is world class, Hawaii is from a different age, like the stone age.
…thoughts and prayers obviously for Mike and his terrible holiday to Hawaii. I feel we need to set up a  give a little page or preferably steal a wish from a terminally ill child, I know Mike would prefer the latter.
I'm not saying Mike is callous, but if you look in the dictionary under 'white privilege'  it has his birth certificate. The man is so far up his own arse in terms of self importance, he has his mail forwarded to his lower colon.
Actually, while we are on the NZ Herald site today, these are the important stories
-Posh suburb doesn't like early morning rubbish trucks
TDB Recommends NewzEngine.com
-Hosking complains about Hawaii
-Avocados get stolen
-People with the same name as celebrities
-The plot gap we never saw in a Batman movie.
This is less a newspaper and more a social media feed for the braindead. No wonder 'fake news' has so much power as an insult.
Fuck Mike Hosking.
Fuck his privileged whining about Hawaii.
Fuck what passes for news on the Herald these days.