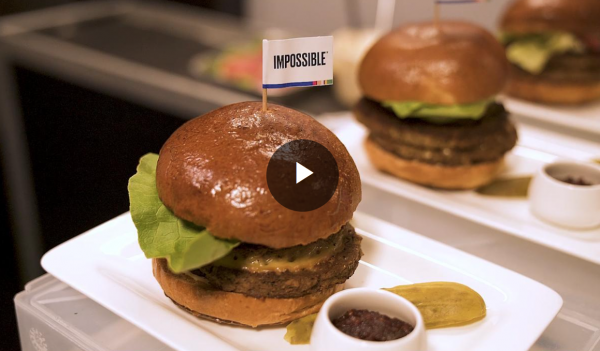 The New Zealand Vegan Society has announced its delight in seeing Air NZ acting responsibly and looking to offset it's emissions from flights, by using innovative new plant-based foods to win over its passengers. And having congratulated Air NZ for their foresight in offering the Impossible Burger on their Los Angeles flights, they would now like to insist on the addition of some "home-grown" New Zealand plant-based products for inclusion on their menu as well!
Many great innovative Kiwi products already exist on the market, with more in the pipeline from new companies. James Cameron and Sir Peter Jackson are also known to be cooking up some secret green protein, on Cameron's Wairarapa farm.
Current research suggests that in order for us to keep climate change within some control, we must act in the next 3 years.
"What we eat is the single biggest action we can control and we acknowledge Air NZ for offering a healthy and environmentally friendly alternative to their usual beef and lamb menu. While we know the airline will continue to offer New Zealand beef and lamb, it's our hope we will soon see New Zealand plant-based brands on board too." Vegan Society's media spokesperson, Claire Insley says.
It seems clear that plant-based foods are the future and New Zealand is well placed to become a leader in that future. Our horticultural exports are amongst the best in the world, given we offer a unique clean and green image that many other countries cannot. Our tourism is on the increase and a surge in plant-based proteins grown here will only encourage more. We were once a great whaling nation but that changed, and we went on to view whales as treasures of our great whale watching trade. We must again look to the future.