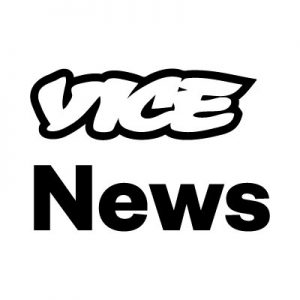 5: DEMOCRATS CAN'T DECIDE HOW HARD THEY WANT TO FIGHT TRUMP'S SUPREME COURT NOMINEE
If Democrats want to block President Donald Trump from appointing another Supreme Court justice before the November elections, they must convince at least two Republicans and every Democrat to oppose Trump's nominee.

It's a very narrow, but possible, pathway to prevent the Republican Party from resetting the ideological balance of the court. Republicans currently only have a 51-49 majority and use Vice President Mike Pence as the tiebreaker vote, when necessary. But so far, the Democratic response to Anthony Kennedy's impending retirement has been more scattered than united, revealing divisions among Democratic lawmakers and between the party's liberal base and the its leadership.
Vice News

4:  US aims to reduce Iran's oil revenue to zero
The US State Department has spelled out a campaign of "maximum economic and diplomatic pressure" to drive Iran towards negotiating a "better" deal to replace the Iran nuclear deal.

State Department Director of Policy Planning Brian Hook told reporters on Monday that Iran is not a "normal" country and must meet 12 demands in order to be relieved of US sanctions.

"Normal countries don't terrorize other nations, proliferate missiles and impoverish their own people," Hook said.

"This new strategy is not about changing the regime, it is about changing the behaviour of the leadership in Iran to comport with what the Iranian people really want them to do," he said.

The State Department said new sanctions, which it described as "snap back" sanctions, will begin on August 4, targeting Iran's automotive sector and its trade in gold and other key metals.

Aljazeera
3: POLAND'S NEW SURVEILLANCE LAW TARGETS PERSONAL DATA OF ENVIRONMENTAL ADVOCATES, THREATENING U.N. CLIMATE TALKS
A NEW POLISH LAW with sweeping surveillance measures threatens free speech and the success of an important climate conference scheduled to take place in Katowice, Poland, later this year.

The conference, COP24, is billed as "Paris 2.0" — a crucial follow-up the 2015 Paris Climate Change Conference, where the Paris Climate Agreement was negotiated. Around 40,000 people from all over the world are expected flock to the industrial city in December, where participating countries will decide on the rulebook for implementing the historic climate accord.

In advance of the conference, a growing number of international NGOs and United Nations agencies have raised concerns about a law passed by Poland's parliament — a bill "on specific solutions related to the organization of sessions of the Conference of the Parties to the United Nations Framework Convention on Climate Change in the Republic of Poland." While the vast majority of the law does little more than establish rules on governing how to host and finance the conference, one statute allows Polish authorities to "collect, obtain, gather, verify, process and use information, including personal data about persons posing a threat to public safety and order, including outside the borders of the Republic of Poland" if there is a "justified assumption" they will be staying in Poland.

Elsewhere, the law empowers Polish authorities to solicit other countries for information on COP24 attendees coming from abroad, including any police records and intelligence gathered by state surveillance. This information can be collected "without the knowledge or consent" of the people it's collected from, and stored through March 2019. The legislation would ban spontaneous protests within Katowice city limits, permitting only demonstrations approved by the city in advance.

The Intercept
2: Leftist Andrés Manuel López Obrador Wins Mexican Presidential Election in Landslide Victory
In Mexico, leftist politician Andrés Manuel López Obrador, known as AMLO, has claimed victory after winning Sunday's presidential election by a landslide, vowing to transform Mexico by reducing corruption and violence. Preliminary election results show López Obrador, the former mayor of Mexico City, capturing 53 percent of the vote—more than twice that of his closest rival. His three main rival candidates have already conceded. His victory comes after the most violent electoral season in modern Mexican history. At least 136 politicians have been assassinated in Mexico since September. For more, we speak with Christy Thornton, assistant professor of sociology and Latin American studies at Johns Hopkins University. She was an election observer for the Scholar and Citizen Network for Democracy. She is currently writing a book about Mexican economic history.

Democracy Now

1: Michael Cohen hints at flipping and says 'first loyalty' is to family – not Trump
Michael Cohen, Donald Trump's former personal attorney, will put "family and country first" as investigations continue into his work for the president, including a payment to an adult film star who claims to have had an affair with Trump.

Cohen's remarks, in an off-camera interview with ABC's Good Morning America, will intensify speculation that he may be prepared to "flip" and co-operate with both prosecutors in New York and investigators looking into Russian election interference and alleged collusion between Trump aides and Moscow.

Cohen has frequently been aggressive towards reporters working on stories about Trump. He said last September he was "the guy who would take a bullet for the president" and would "never walk away".

But speaking to George Stephanopoulos in the ABC interview, conducted on Saturday at a hotel in New York City, he said: "My wife, my daughter and my son have my first loyalty and always will. I put family and country first."

In answer to the question of whether he expected Trump to turn on him, Cohen said: "I will not be a punching bag as part of anyone's defense strategy. I am not a villain of this story, and I will not allow others to try to depict me that way."