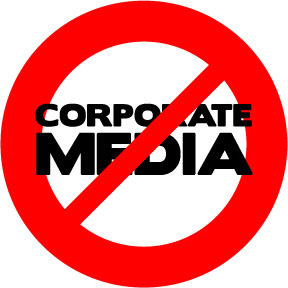 On the 21st of January 2018, an article written by Tony Wall and Carmen Parahi appeared on Stuff's National website titled: "Ngai Tahu and Tainui receive $370 million in Treaty payment top-ups, with more to come" in which I featured prominently.
I had agreed to be interviewed earlier for a piece on education, but it wasn't conducted by either of the above mentioned journalists. Nor was it ever mentioned that my interview would be included in the article by Wall and Parahi.
What has unfolded, including the use of photographs of myself and my elderly mother without permission in the article, is something I've laid a complaint over. Below is my formal letter:
Dear Editor
Principles breached: Accuracy; Fairness and Balance; Privacy; Comment and Fact; Headlines and Captions; Discrimination & Diversity; Confidentiality; Photographs and Graphics; Corrections.
Article: The Editors and writers, Tony Wall and Carmen Parahi, need to make some corrections to this article.

 Firstly, it was not a secret nor was it done behind closed doors or quietly. It may have been news to the editors and writers, but as a member of Ngai Tahu we were informed at settlement (twenty years ago). I have numerous emails as a member – and that the topic is on many agenda, then at the Hui-a-Iwi last year, followed by a direct communication on our Runanga web site, and via email, the informative link is here:
Stop the poor journalism.
It incites racism and hate.
I suggest that you 'correct' your opening line, " that this was done on the quiet" "And that it was only discovered by reporters", this is clearly misleading and false.
Next, I am appalled that I was misled to submit something positive about Ngai Tahu and Tainui. The writers of this article have just cut and pasted bits and pieces, making my positive comments irrelevant.
It appears fragmented and supports a false narrative.
I want an apology for my unwitting association.
Further, please correct the statement, as it is a false "Alvina Edwards has got an education from scholarships funded by treaty payments", this is seriously incorrect, and the way it is worded- insulting.
I demand that it be removed and corrected, with an apology.
I like, every other student, has paid my education through student loans. I have been fortunate to receive small contributions BUT what we have received holistically, is substantial support, which is not just monetary.
My Iwi Ngai Tahu has done us all proud, as has Tainui, but no one has paid for my education.
Stop misrepresenting, misleading, and falsifying the facts of the interview that I had to support your false narrative.
If I had known the writers and editors would get everything wrong, then I would not have participated. 

I am concerned about the use of images. The article featured a photo of my eighty-six-year old mother who did not feature anywhere in the poor writing.
How did you obtain the photo of my mother and without permission?
Why was it necessary to put a photo of my mother into an article where she is not mentioned?
I want that photo removed.
The photo of myself, the close-up- where did you get this from? Please remove it immediately. 

Finally, moderate your online sites – you allow racism, you incite hate and discrimination, after posting an article that is factually incorrect and false. I do not want to be associated with your article in any way.
Alvina Edwards, Ngai Tahu
UPDATE: Thanks to the Dail Blog, for getting this out there, I have since lodged a formal complaint to Press council, I will certainly keep everyone updated, Ngaa mihi