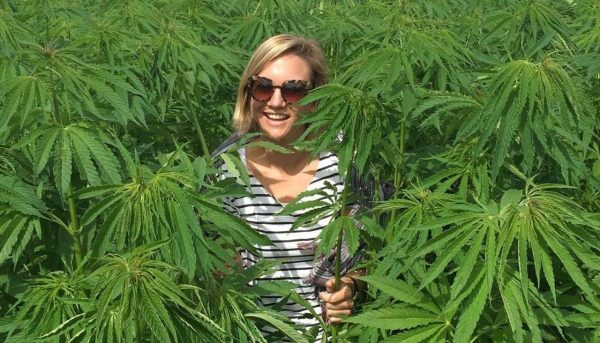 Right wing spin dr and pollster to the failed National Party, David Farrar, is incredulous that former Green Party candidate Hayley Holt has been given the new presenting job on Breakfast…
…not as incredible as Paul Henry (former National Party candidate), Mike Hosking (unofficial John Key cheerleader), John Roughan (Key's biographer) or Rodney Hide (Former leader of ACT) all having media gigs.
Outrageous right wing double standards aside, it's not like Hayley Holt was a serious contender for the Greens, she was at number 17 on the party list and after their self implosion, being number 17 was about as politically relevant as being number 2 on the United Future Party list.
TDB Recommends NewzEngine.com
She was barely a candidate anymore than she's barely a broadcaster, (she was pointless on BackBenchers). She's been appointed as part of TVNZs recognition that a change of Government is here, and it's their prerogative to do that.
Whining about her appointment is what losers do when they've run out of things to whine about.
Holt's replacement of Hillary Barry on Breakfast lifts the bar as to who will join her at 7pm.
If TVNZ were smart they would offer John Campbell the role leaving The Project to be the unfulfilling lite weight diet version of current affairs that it is.
Why would you ever watch The Project if John Campbell and Hillary Barry are the alternative?
Then again, why the fuck would you watch The Project to start with right? If the revolution was ever televised, Jessie would fawn all over it, Kanoa would giggle and Josh would still be wearing a jacket that doesn't fit him.
Would John ever leave Radio NZ? What a lot of RNZ devotees always choose to forget about Campbell joining RNZ was how RNZ initially responded to his appointment.
People always forget the Wellington faction of RNZ – it's least attractive faction – threw a wobbly when Campbell was announced as the replacement to Scary Mary on Checkpoint.
That's right, the Wellington union faction of RNZ actually  protested that John Campbell and his 'tabloid' ways were coming to Radio NZ – never mind Campbell saving RNZ from disappearing up its own arsehole and generating huge audience numbers – oh no, they threw  a Wellington tantrum instead.
I don't think John ever forgot that. If his contract is lose enough for him to walk, I think he'll go back to 7pm.