Our salute to Banksy and Jim Anderton
For me, Banksy is one of the greatest social critics of our time. As an artist, his skill at exposing the juxtaposition of power and culture makes him one of the most crucial voices of the early 21st century and his anonymity in an age of vacuous selfies seems to be an antidote to cultural narcism.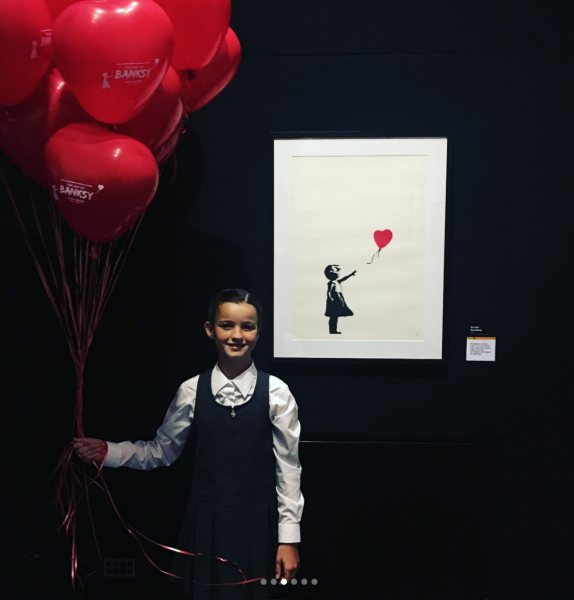 The ability to criticise freely because of zero consequence is a power beyond branding and that's why on its first day a staggering 1800 packed the Aotea Centre to get the chance to see his work up close.
TDB Recommends NewzEngine.com
As soon as the Banksy exhibition that opened Friday and runs until the first week of February was announced, I was contacting the PR people begging for an invite. This is an opportunity to see some of the best known social critics of our age.
Everything speaks to you from a street level politics that demands respect for its intelligence and insight. Some art wraps itself in an impenetrable shroud of dogma that makes interpretation intellectual masturbation, Banksy has no such pretension.
He identifies power and refuses to hide it.
I learnt that he and I were both born in Bristol in 1974, it's a connection I was surprised and excited by. The musical playlist of Fat Boy Slim, Garbage and the Violent Femmes managed to put an icing on a cake you had already agreed wholeheartedly to devour.
To suggest missing this exhibition would be akin to a book burning is not an overstatement in any measure.
By turning up in your thousands you tell Banksy his work matters and you fulfil the spirit of danger his art exists in by scaring the bejesus out of the Government security agencies who will be inevitably monitoring the exhibition.
Let the GCSB and SIS know that are in trouble if the revolution ever erupts.
Go to this. Now.