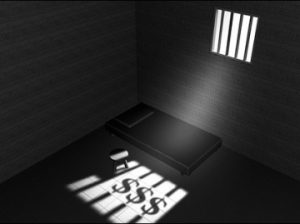 Labour face a Prison Industrial Complex that will test their skills and ability to cut through to the heart of complex social issues.
National have already set the Prison Industrial Complex in motion and Labour must pick up the pieces…
Liam Martin: Labour needs to scrap Corrections' plan to build mega-prison

In the lead-up to the election, Kelvin Davis announced that Labour will work to reduce the prison population by 30 per cent. The party inherits quite different priorities in government.

There are plans to build an enormous prison complex in Waikato, part of a sweeping $2.5 billion package to expand prison capacity. It is not too late for Labour to scrap this plan in favour of the vision they bring with them to office. But with construction set to begin next year, it would have to happen quickly.

If prisons worked there would be no need to build another one. Consider the network of new prisons that already crisscross New Zealand: Ngawha prison opened in the Far North in 2005, Auckland Women's in 2006, Spring Hill and Otago prisons in 2007, the remand prison at Mount Eden in 2011, and two years ago, a partnership with multinational Serco on old industrial land in South Auckland.

We could be using these resources to build homes for our people. Yet in the past 20 years, the number of houses owned by the government has fallen from 70,000 to 63,000. Follow the money and the current priorities are clear. The Corrections budget this year is four times that dedicated to Building and Housing.

A Treasury official described the construction of Otago and Spring Hill prisons as the "equivalent of building two small towns". Imagine if these small towns were filled not with cages but with houses – affordable houses suitable for the most vulnerable New Zealanders. Does anyone believe the country is safer now because the choice was made for prisons instead?

The prison boom and housing crisis are twin problems that trap the same people. The most marginalised New Zealanders cycle between sleeping in cars and doorways and the cells of brand new prisons.

Many already know that we have among the highest rates of incarceration in the developed world. But on homelessness we look even worse: here New Zealand is No 1, with more homeless people per capita than any country in the OECD – more than even the United States.
So with serious crime dropping why are our prisons so full to bulging that we need to build more bloody prisons?
It comes back to the knee jerk get tough on crime crap that Labour themselves helped usher in when they were last in power.
TDB Recommends NewzEngine.com
The problem is that we changed our bail laws in light of public pressure caused by high profile criminals committing crime while on bail. Once upon a time Prisoners would serve a third of their sentence and be automatically be eligible for parole. The Prisoner had to keep their nose clean inside prison and it was a means to moderate prisoner behaviour, the belief being that prison was an awful environment and the less time people spent inside, the better.
We no longer have that mindset.
NZers love to see prisoners suffer, so our parole system has had an injection of spite. It is near impossible for prisoners to gain parole after a third, most serve two thirds but the extra caveats placed upon prisoners now (agreeing to partake in courses that are poorly funded and cannot meet the demand) see many serving their entire sentences.
That's prisoners serving full sentences, 20 hours a day inside their cells with no rehabilitation being released into community services that have no ability to rehabilitate let alone find them safe or secure housing.
If Labour want to turn this madness around they must:
Increase social support networks for prisoners once they are released.
Increase access to rehabilitation programs
Better prisoner housing on release.
Change the Parole rules that move us back to prisoners being able to self moderate their behaviour in an effort to get them out of prison before they become institutionalised.
Far better mental health services.
It takes far more money to heal human beings than punish them, but the results are far healthier for society as a whole.
Does Labour have the strength to reform or continue the Prison Industrial Complex  mistakes?