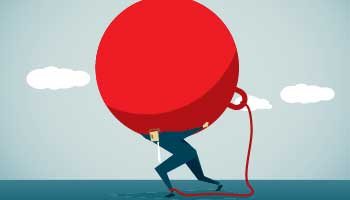 Two current Radio NZ stories in quick succession have shown the strong link between some suicides and bullying.
In one, an MSD investigator wrongly told a beneficiary she had been overpaid $22,000 and that she would be prosecuted to recover the money – less than a day later she was a suicide victim, yet the MSD shortly afterwards told the victim's mother that the claimed debt was incorrect, and it was eventually waived.
The investigator told the Coroner's Court that his MSD boss had been told that the victim was a suicide risk, but he'd been told to initiate prosecution anyway, and that inspectors were required to recover $30,000 of debt each month. The boss denied all knowledge of the suicide warning. One of them is lying, but history tells us it's unlikely anyone will be held to account.
This is a classic, and heart-wrenching, case of institutional bullying, driven by a culture of 'blame the victim' that has been hammered into WINZ and MSD for the last 25 years, and never challenged by successive Governments. Those that get ahead in that system are the ones that most enthusiastically and successfully meet their 'targets' regardless of the hurt caused.
TDB Recommends NewzEngine.com
At the same time, WINZ and MSD have admitted that they underpay beneficiaries by around $200 million each year, but I can't remember anyone being harassed or prosecuted for that!
Around the same time, a 15-year-old Wellington high school student became another suicide victim after being the target of sustained and vicious bullying online and at school.
She came from a family home troubled with violence, and despite some help from a school counsellor, opportunities by other professionals to combat the suicide risk were missed. In this case, the Coroner recommended trained mental health professionals be available in every school to support students in similar situations.
A good friend of mine has been working professionally in the last few years to combat workplace bullying, and to support bullied workers, including many who are facing severe mental health stresses as a result. He has faced supporting the family of a Council staff member who became a suicide victim after some pretty severe workplace stresses that amounted to bullying in the eyes of my friend. From other cases he mentions to me, I suspect that a number of other people he is supporting could have also ended up in the same place, were it not for his work.
This article doesn't have the solutions to bullying readily at hand, but hopes to raise the issue in readers' minds, at a time when public recognition about the terrible effects of suicide is becoming more widespread, but the clinical and societal causes of suicide not so well understood.
Suicide blighted 606 families, friends and communities last year, and I fear that number will continue to rise without better understanding the causes.
David Macpherson is TDB's mental health blogger. He became involved in mental health rights after the mental health system allowed his son to die. He is now a Waikato DHB Member.