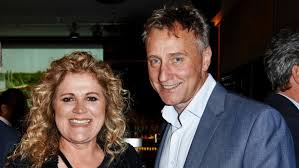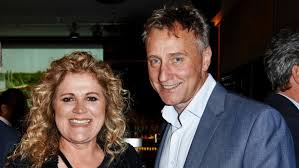 Wanted for Hate Crimes Against Broadcasting 
Wow. Just. Wow.
Duncan Grieve's unbelievable blog supporting Julie Christie, a TV peddler to the most easily distracted of our angels,  highlights every criticism ever made about his cash for copy blog 'The Spinoff'.
You can read it here, but Christ it's as contrived as a Ponsonby menu. He's managed to roll Toby Manhire pomposity into Simon Wilson's corduroy and vomited up a blog so pretentiously uncritical you wonder what the hell Julie Christie has on him.
TDB Recommends NewzEngine.com
Does someone need to call the Police and arrange an intervention because Christie is clearly holding family members of his in some torture chamber.
That he would publish this defence of Christie the week after it was revealed she made huge bonuses after destroying Campbell Live is the sort of blinkered vision that has made Fox News such a favourite amongst arseholes.
Somehow Duncs manages to forget that Christie made a huge windfall from land bought for the bloody Bloc…
Reality TV queen Julie Christie has agreed to sell for nearly $1.5 million a house she built on land originally acquired for The Block NZ
…renovation porn at a time of serious housing crisis and rising inequality is the very definition of obscenity yet here's Duncs rewarding it and supporting it.
Julie Christie was cultural herpes who used TV to distract and dumb down a country. She is the McDonalds of entertainment and is nothing to celebrate or support. She has committed more hate crimes against broadcasting than Mike Hosking and her role in killing off Campbell Live should never be forgiven.
Cash for copy site, The Spinoff, is constantly promoted as the future of journalism. If that's true, this country is far more damaged by its 35 year neoliberal cultural revolution than we think it is.