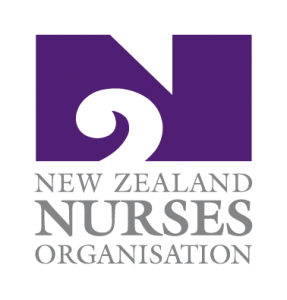 The New Zealand Nurses Organisation (NZNO) is calling for $2.3 billion to be put back into health funding at this year's budget on Thursday. NZNO President Grant Brookes says the figure released today by the Council of Trade Unions shows the cumulative funding gap from 2008/2009 levels. "This proves the systematic and serious underfunding reported by nurses, midwives and other health staff through our Shout Out for Health campaign. Chronic underfunding is now affecting the whole health system.
"Nurses have been telling us that in almost any publicly funded health service you are likely to find short staffing, health worker burnout, substandard equipment, and long wait times. Fees can be too high for some families. Health underfunding looks like everything from elderly patients missing basic hygiene like showering, or delayed medication, to dangerously low staffing and near misses in critical areas like newborn intensive care. Many members are telling us they don't have time to provide patient health education to keep people well. This puts even more patients back in the hospital" he said.
Registered nurse and NZNO lead delegate Erin Kennedy confirmed these reports. "Nurses are feeling a deep sense of distress when patients are harmed or miss out on the services they need because of underfunding. Clinical staff and those managing the budgets are doing all they can to stretch out the dollars they have. With a growing and aging population, the actual cost of providing quality services has increased year on year. Even the best nurses and managers can't turn a famine into a feast" she said.
NZNO Kaiwhakahaere Kerri Nuku said "The public has a right to know what is happening in their publicly owned health services. This is why we are running our Shout Out for Health campaign for better health funding. With better health funding we can reassure our communities they will be delivered the right care, by the right staff, at the right time. In a country like New Zealand, there is no excuse for patients' health and mental wellness being compromised waiting for care. We have released an open letter to the voters of New Zealand to make health funding the number one election issue for all political parties. This is no longer a 'nice to have' but a 'need to have' to keep our communities and whānau functioning. We will not stop campaigning on this issue until we see health funding back at the level our patients deserve."
The public and health workers can sign their name on to the open letter by leaving a comment at the bottom of this blog- https://nznoblog.org.nz/2017/04/03/an-open-letter-to-new-zealand-voters-we-need-your-help/