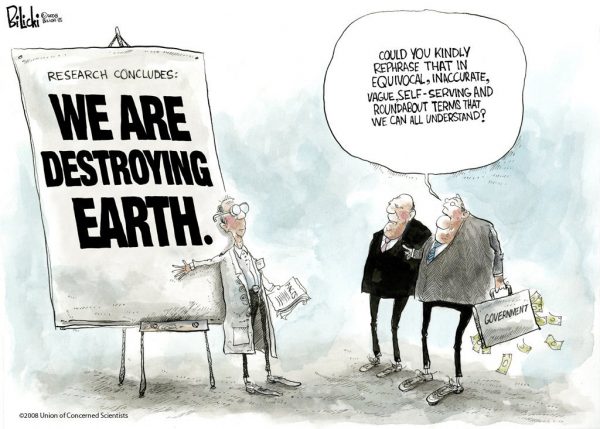 Has everyone seen this 20 meter wave story?
A 19.4m wave has been detected south of New Zealand – and the company that recorded the behemoth believes monsters reaching over 20m were probably created by the same storm.

In a collaboration with the New Zealand Defence Force, science-based consultancy MetOcean Solutions recently moored the high-tech instrument in the Southern Ocean off Campbell Island, nearly halfway between the South Island and Antarctica.
…let me get back to this story in a moment, but remember the name MetOcean Solutions.
In April we had this odd situation that MetService effectively shut down Auckland for fear of us getting hit by Cyclone Cook. The Cyclone missed Auckland and slammed into the Eastern Bay of plenty with some damaging results, but nothing for Auckland which was shut down early in the afternoon as a precaution.
Anyone who commented about how Auckland didn't get hit despite the warning were written off on social media as uncaring condescending selfish Aucklander's who hated science and scientists.
I was one of those who asked questions about MetService at the time, but more from the point of view that I just assumed that because MetService was a publicly owned entity, National would have run it into the ground with cost cutting and monetisation prioritisation over free public services.
So I fired off an OIA request to MetService and did some digging.
What I found was a profit agenda program at total fucking odds with the public responsibilities MetService are supposed to represent.
As this country's oldest continuous scientific institution, MetService has a proud history of scientific enterprise and public social responsibility. August 2011 marked the 150th anniversary of the appointment of New Zealand's first Director of Meteorological Stations, Dr Charles Knight. Through the years since, despite the pressures of structural change and funding uncertainty, the organisation's focus on forecast quality and public safety has remained its driving force.

On 1 July 2017, MetService will celebrate its 25th anniversary as a State-Owned Enterprise. Its SOE status gives the organisation a unique position among its National Meteorological Service peers – that of a fully commercial operation able to compete successfully in multiple markets and sectors around the world, while also providing a comprehensive range of World Meteorological Organization (WMO) standard weather services to New Zealanders. Both sides of the business benefit each other and work closely in tandem, with the creativity and can-do attitude of MetService's highly skilled staff at the core of this success.

MetService employees offer a diverse skillset – not only meteorologists and the engineers and technicians who maintain the observing network, but also graphics and information system developers, sales managers and communicators, to name a few – so our culture is one of high performance. MetService employs the best and most talented in their fields, and we widen their expertise with training focused on the outcomes we need. MetService is further investing in a number of initiatives to drive international growth, that delivers long-term value to shareholders.
…why the incoming Associate Minister of Transport? It's because MetService run their public safety forecasting services via a contract through the Ministry of Transport…
MetService's cornerstone contract is with the Ministry of Transport. Public safety forecasting services such as severe weather forecasting and warning services for New Zealand, its coastal waters and the South Pacific high seas are provided under this contract, which provides a mechanism for the Minister of Transport to fulfil their obligations under the Meteorological Services Act 1990.
…ok, and so how has this contract from the Ministry of Transport panned out then?
Here's the information from the OIA…
TDB Recommends NewzEngine.com
…so about $22million each year from the Ministry of Transport for public safety forecasting services which is about a $5m increase in budget over a decade which seems pretty small for a country as large as ours. This represents 40% of their budget so total cost must be under $60m.
Compare NZs land mass to the UKs,
268,021 sq km
Ranked 73th. 11% more than United Kingdom
241,590 sq km
But the cost of the MetOffice is $224million so our $60million looks pretty tiny for a land mass that is so much larger.
But what really caught my eye as I was looking through the MetService reports was this graphic…
…we own 49% of something called 'MetOcean Solutions'. Who are they?
'They' are a commercial enterprise that MetService has invested in because as a Crown Owned Enterprise they have to make a return.
In August 2013, MetService acquired a 49% stake in leading New Zealand oceanographic weather company, MetOcean Solutions Ltd. This investment is a key part of our growth strategy, helping springboard us into the international marine sector with established products and world-class expertise.
So what services do MetOcean provide?
Here's where the profit agenda comes at total odds with the public responsibilities.
MetOcean, the company we own 49% of, provides special oceanic weather forecasts for the deep sea oil and gas industry…
Worldwide, a variety of offshore oil and gas companies use historical data from MetOceanView to understand the environment they work in. Packaged up in the site's 'hindcast app', historical wind, wave and current data is summarised in an easy-to-access format that users can download and integrate into their operational planning.

"The offshore oil and gas industry needs access to reliable site data," explains Senior Oceanographer Dr Rafael Guedes. "Nowadays, many data sources are available, and the industry needs a robust web platform where they can easily access, browse and download time-series from some of the best hindcast data sources available around the globe. To meet their needs, we set up a hindcast downloading app within our MetOceanView web service."
…which brings us back to that giant wave. It was MetOcean who recorded it. Can no one else see the utter counter productive madness of a publicly owned Weather Service that warns us of extreme weather events owning a 49% stake in a service providing weather reports to the oil and gas industry that is helping create more climate change pollution???
It's like we couldn't make this more counter productive if we tried. I thought ACC owning 30% of the private prison at Wiri was the worst example of a Government agency investing in counter productive social goals, but our Weather Service who warn us of more abrupt climate change events owning a company that provides maritime forecasting to the very industry most involved in creating the pollution that is amplifying that climate change surely takes the cake.