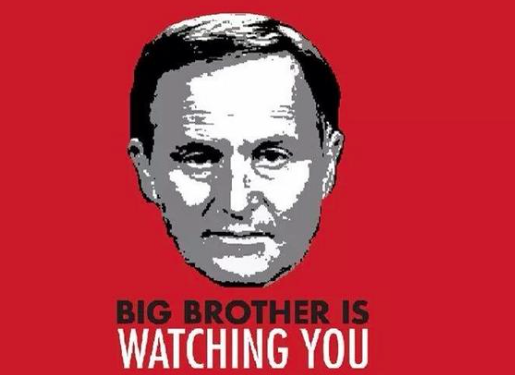 With the new mass surveillance powers, we now need monsters to justify the GCSB gaining such a leap in budget.
The 2014-2015 budget for the GCSB was $86, 843, 000. Their budget for 2015-2016 is $143, 568, 000.
So we need new targets to justify and what better way to do that? Why change the laws so that protestors become terrorists…
Protesters could face terror charges

Legitimate protesters could be charged as terrorists under new legislation unless changes are made, the NZ Law Society says.

New Zealand's history of protest at sea, including against the visit of US nuclear vessels during the 1970s and 1980s, was cited during submissions on the law change today.

Parliament is considering legislation that will bring New Zealand up to date with current international rules about maritime security.

It will create new offences related to maritime terrorism and maritime boarding.

But there are concerns that the law change could be used to stifle protest at sea because the definition of what is terrorism is too broad.

Jonathan Orpin of the NZ Law Society appeared before Parliament's Foreign Affairs, Defence and Trade committee today and argued for the terrorism definition to be tightened.

The current definition is to carry out or to threaten acts with the purpose of intimidating a population or to compel a government or organisation.

Orpin submitted that should be changed to match the terrorism definition in other legislation – including an intention to induce terror in a civilian population, or to unduly compel or force a government or organisation.

The Law Society also wants the legislation to state that the fact a person engages in any protest, advocacy or dissent is not, by itself, sufficient to infer terrorism.
…add these new powers on top of the new whistleblower laws that will jail anyone for 5 years who alerts the media to illegal Government spying and we have all the ingredients of a flourishing Police State.
The speed with which the National Party have conned the sleepy hobbits of muddle Nu Zilind to just hand over their civil rights is truly astonishing. The hilarious thing is that if it had been a Left wing Government who legalised mass surveillance and all these extraordinary police powers, people would be screaming to high heaven, but John Key gives Nu Zilind a wee smile and a wave and they all fall over themselves to allow him to abuse power.