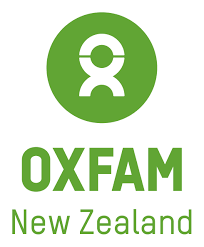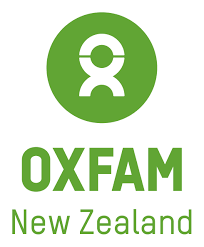 The New Zealand Government is giving too many resources to renewable energy plans in the Pacific at the expense of critical projects to support Pacific Island nations prepare for the effects of climate change, according to a new report released today by Oxfam.
Called After Paris: Climate Finance in the Pacific Islands, the report concludes that New Zealand Government resources intended to tackle climate change in the Pacific are neither adequate nor effective, and are not reaching those most in need.
The report, launched today (Tuesday 6 September), comes as the most senior politicians in the Pacific gather in Micronesia for the Pacific Islands Forum, which starts on Wednesday. Climate change has been a cause of recent tension at the leaders' meeting, as small island states have disagreed with the positions taken by governments of New Zealand and Australia.
Commissioned by Oxfam and written by independent researchers, the report outlines the current context for climate finance in the Pacific islands following last year's signing of Paris Agreement on climate change, and states that 'the responsibility of Australia and New Zealand to contribute to the climate financing needs of their Pacific island neighbours remains unmet and underfunded.'
TDB Recommends NewzEngine.com
New Zealand's prime minister John Key and foreign affairs minister, Murray McCully, will attend the meeting in Micronesia, which runs until Sunday.
Rachael Le Mesurier, Oxfam New Zealand's executive director, said:
"This report reveals that the New Zealand Government needs to significantly change its focus when it comes to its climate finance program in the Pacific. The Government is simply not listening to our Pacific neighbours.
"These families need resources to adapt to rising seas and turbo-charged cyclones, and the New Zealand Government's climate finance program isn't helping them do that.
"While New Zealand's role in helping Pacific communities to access clean, efficient energy is helpful in reducing the reliance on imported diesel, the Government's climate finance model is designed to be business focused , and not to benefit families living on the frontline of climate change in the Pacific, and that's got to change."
In February last year Cyclone Winston, the strongest ever recorded in the Southern Hemisphere, devastated parts of Fiji. The damage and losses amounted to one fifth of Fiji's gross domestic product. One year earlier, Cyclone Pam tore through Vanuatu, affecting more than 70 per cent of the population.