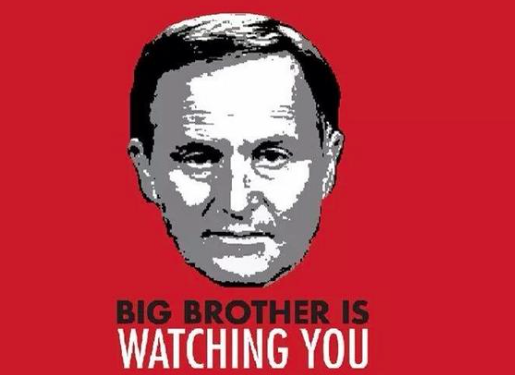 The mainstream media have fallen over themselves to declare that the new spying powers by the GCSB are all fine and dandy.
It is not.
Last week the NZ Government announced vast new powers for the GCSB to be able to
-spy without a warrant for 24 hours
-launch its own investigations
-and jail for 5 years anyone revealing illegal spying by the Government.
TDB Recommends NewzEngine.com
It's the second one of these that the media seem to have ignored.
The law change that Key rammed through Parliament misusing urgency allowed the GCSB to be tech support for domestic law enforcement. This was controversial because the GCSB is a counter intelligence agency and turning them on a civilian population is like using tanks to direct traffic.
What these new powers allow for is the bloody GCSB to launch its own investigation branch.
The 2014-2015 budget for the GCSB was $86, 843, 000. Their budget for 2015-2016 is $143, 568, 000. That's almost a $60million dollar increase in one year – what other Government department gets a 75% increase in their budget?
We know these mass surveillance powers are always used against activists and not terrorists and Maori always seem to be on the receiving end of these terrorism claims. A report into the GCSB released under the official information act this year showed numerous internal complaints about an environment of sexist and racist jokes directed at those they were spying on. How can the public have any faith in the GCSB being able to launch their own investigations if that's the kind of attitudes allowed there?
Fear plays a huge part in the justification for eroding civil liberties. In NZ, John Key has defended these new powers by claiming Islamic home grown lone wolves will attack us, when in reality, NZers have more to fear from cow feaces poisoning their drinking water than ISIS – frightened voters  are easier to manipulate.
Our Government forced through legislation 2 years ago that forces all telecommunications companies to install back doors to our intelligence services and the power to gag those companies from telling their customers that they've been compromised, that means these new powers are anything but a mere tidying up of flawed law, it is a huge erosion of our civil liberties.
Without a critical media, NZers could sleepwalk into allowing this to become law like they did with the first mass surveillance laws.
No Government, Right or Left should be allowed this amount of power.