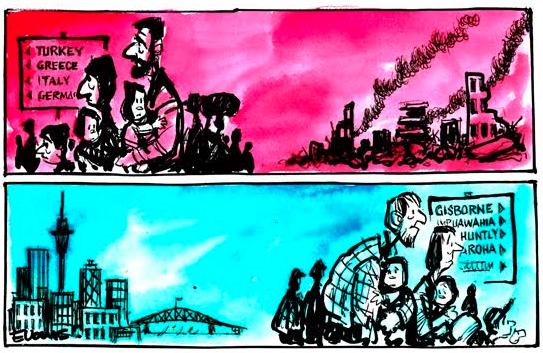 Paula Henry and his right wing panel were shocked this morning on the Paul Henry Morning Insult Show because the 'flying squads' sent in by Paula and John Key to offer 'help' to the homeless living in cars were rejected.
This has launched a chorus of 'they are choosing to stay homeless'.
Such thinking is beneath contempt and only highlights how far up their own arse the right wing mainstream media really are.
Please explain how being offered a cheap and nasty motel where the homeless have to pay back the cost helps the homeless? How does getting a $50 000 debt a solution? We know this is what bloody WINZ and Housing NZ do, they are putting the homeless into dirty motels and charging the homeless for the pleasure, of course the homeless told these flying squads to go jump. Yet the mainstream media can't comprehend that.
TDB Recommends NewzEngine.com
A one way ticket out of Auckland with $5000 is not a solution, building more state houses rather than selling them is.
We have a homeless problem and an empathy problem in this country.