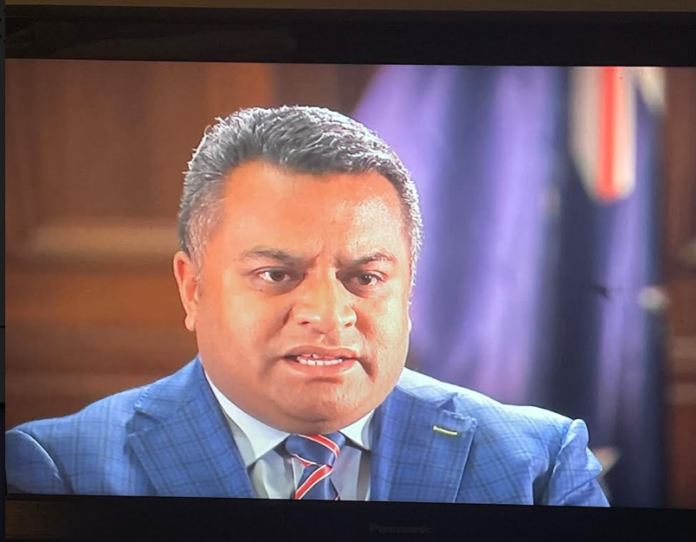 Graham Adams devastating critique of how the Minister of Justice Chris Faafoi has avoided any media interviews on the Hate Speech laws is painful to read.
After his infamous train wreck of an interview (followed by an equally appalling attempt by the Prime Minister) Faafoi is now officially in hiding in the hope of avoiding any more attention to an issue that is internally polling 80% in the negative.
The fact that neither the Minister nor Prime Minister can credibly stand 5minutes questioning over what will and won't criminalize speech is a testament to how poorly they have thought this through.
Look, Comrades.
Put aside my contempt for a blasphemy law, put aside my contempt for criminalizing the misuse of pronouns, put aside my contempt for how either of those things will protect us from the next white supremacy terror attack and put aside my argument that the Christchurch atrocity was a cascade intelligence apparatus failure, put all that aside and let's just focus on what you think you are getting here.
I appreciate you all think you are gaining the power to smite the dirty racists, the dirty misogynists and the dirty transphobes with this hate speech power.
I appreciate that, but you all seem to be living under this delusion that Labour and the Greens are going to stay in power forever and because we are so noble and good on the Left, we would never abuse these powers.
But we aren't going to be in power forever!
TDB Recommends NewzEngine.com
Currently Judith Collins is gleefully executing members of her own Caucus for disloyalty, imagine for one second what happens if someone as ruthless as Collins takes the Prime Ministership with the power to imprison you for political opinion?
Because you all realize that Political Opinion is one of the protected groups as well right?
With the boot on the other foot, you don't think all those National Party and ACT Party activists you all love to spit on won't immediately report us all to the Police for our comments against National?
Take last weeks NZ Herald column by Maori Party co-leader Debbie Ngarewa-Packer. It was a glorious tub thumping fuck cracker polemic that would have rallied Maori voters while alienating honky. But you can immediately see how a Don Brash or a Bob Jones would seize upon her use of Colonizer and use these new Hate Speech laws against the very people we are claiming to protect!
Whenever the people give the State powers to strangle free speech to protect us from those we loath, it's never used against those we hate, it's always been used against the Left!
If the immorality of robbing others of free speech because you are easily triggered won't make you sit back and reflect, then maybe the knowledge that the legal hammer you so desperately want to use against others could be easily turned on you might.
Comrades – we are the Left, we should be championing free speech, not repressing it! We can't allow brittle millennial trigger culture to hand the State powers that history tells us will be used against us!
COME ON PEOPLE!
The speed and glee with which the Woke are demanding the criminalization of speech means the knock impacts are being ignored.
By giving Police resources and budget, we inadvertently provide incentives for them to create a Stasi.
But what about inadvertently creating more radicalization?
Why has NO ONE asked if this heavy handed over the top approach will actually generate more radicalization?
Won't we be inadvertently creating a thousand new radical recruits by allowing Woke activists to play out all their revenge fantasies by constantly demanding Police investigate everyone they hate?
Why is everyone so excited about gaining powers that inadvertently cause the very radicalization the woke claim they are fighting?
It's because this isn't about social policy, it's a revenge fantasy for the woke to hurt those they disagree with.
No wonder Faafoi is in hiding!
Increasingly having independent opinion in a mainstream media environment which mostly echo one another has become more important than ever, so if you value having an independent voice – please donate here.
If you can't contribute but want to help, please always feel free to share our blogs on social media