By flooding the market with $100billion in cheap money for corporate banks to shovel out to property speculators, Labour have created an enormous rupture in prices locking entire classes out of home ownership while leaving them to the rapacious greed of the venal free market landlords.
Labour's refusal to relaunch the Ministry of Works and build state houses ourselves, their refusal to limit lending to speculators, their refusal to consider a capital gains tax, land tax or wealth tax means those on the bottom must loose all hope of ever owning a home or having stable renting rights.
Parliament is overwhelming fill of home owners and speculators so to expect them to do anything meaningful is a joke.
As Bernard Hickey points out, the Boomers will not share their wealth…
How past generations pulled up the property ladder on today's youth
TDB Recommends NewzEngine.com
The prospects for a "just transition" to carbon zero by 2050 are so infinitesimally small as to be not there at all. That's because the intergenerational wealth transfer that happened over the last 30 years so dominates our political and economic landscape that the savviest and most pragmatic politicians know it cannot be turned around. They just hope the young haven't worked it out, don't notice, and don't try to really shift the political centre of gravity.
…which is why Boomer taxes will be a big deal in 2023, because it's the first time Gen X + Millennials will be a bigger voting block than Boomers…
Could Boomer Tax be a glimpse of the future and help solve generational inequality?
The recent furore over house price inflation has sparked a fresh debate over generational inequality.
Young people are angry about a lack of affordable housing options as valuations continue to soar.
Housing isn't the only issue for younger generations, who are frustrated about their income security, debt burden, and building their careers following two of the worst financial crises in history.
…Bryce Edwards makes the point that we could lead the world like we once did…
New Zealand once led the world on social housing – it should again
Billions of dollars are currently being transferred to wealthy New Zealanders in the government's attempts to stimulate the economy. The Reserve Bank has essentially committed to printing up to $128bn (US$90bn) of new money, lending much of it as cheap credit to banks, who then lend it to those who can afford to buy more and more houses, and thereby grabbing the capital gains.
The result is rocketing house prices, making accommodation unaffordable, especially for those seeking to buy a first home or rent accommodation. In fact, this week New Zealand was named as the seventh most expensive place in the world to buy a house.
…unfortunately Labour care more about their new speculative voters than their actual voting base.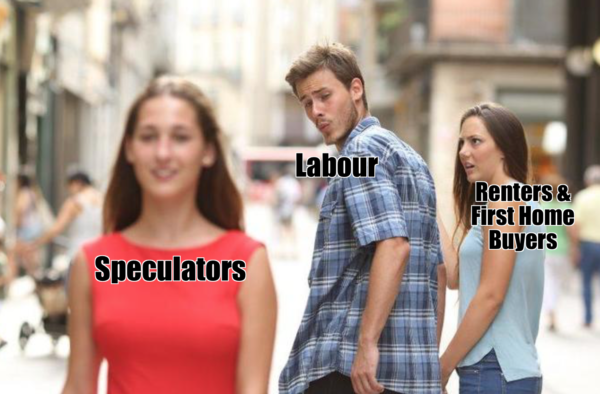 The Greens are hopeless and their criticism is meaningless while they are Labour's table which leaves the Māori Party to advocate for a revolution in housing.
This is their current housing policy:
Build 2000 houses on ancestral Māori land within the next 2 years.
Ensure fifty percent of all new social housing will be allocated to Māori.
Ensure immigration to New Zealand stops until supply is able to meet demand.
Stop all sales of freehold land to offshore foreign interests.
Place a 2% tax on the capital value of vacant houses if they remain unoccupied for 3 months or longer in any one year.
Ensure the Overseas Investment Act applies to all residential housing purchases.
Add a Capital Gains Tax on all property set at 2% of the appreciation per annum (other than on the whānau home).
Ensure the Government re-enter the housing market to develop and build state housing stock.
You can imagine how popular these will be after another 3 years of speculation and greedy Landlords, especially when NZ faces a tsunami of immigration once the border restrictions are lifted.
Labour is actively crafting their own demise by refusing to do anything meaningful on Housing.
Increasingly having independent opinion in a mainstream media environment which mostly echo one another has become more important than ever, so if you value having an independent voice – please donate here.
If you can't contribute but want to help, please always feel free to share our blogs on social media.