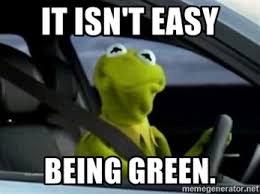 In 2017 the Green Party decided to contravene the iron-clad electoral rule for third parties putting up a candidate aiming to win the electorate vote as well as the party vote, which is Don't do it unless you have a really, really good chance of winning it. As in – you came a very close second last time. Otherwise, you are wasting your time, money and effort for no gain, you are forgoing other and better opportunities, and you may very well spoil the chances of friendly parties and increase the power of hostile parties.
This is exactly what happened in Nelson in 2017, when the Greens decided to run a two tick campaign even though there was no chance in Hades of it ever being successful. In 2014 the Green candidate came a distant third – 16,551 votes behind the winner, National's Nick Smith, and 8,946 votes behind the second placegetter, Labour's Maryan Street. In 2017 the rankings were exactly the same, with the Labour candidate getting much the same number of votes as in 2014. Nick Smith's personal vote dropped but he retained a comfortable lead of several thousand votes over the Labour candidate. 
It seems that the Green electorate candidate pulled votes from the National incumbent in 2017, rather than from Labour, but since it was never possible for the Green candidate to win, all those votes were wasted.  Whereas if all the 6,297 votes which the 2017 Green candidate received above the 2014 Green candidate's total had gone to the Labour candidate, she would have beaten Nick Smith by over 2000 votes. The raw data for you to do your own number-crunching is below, and I leave it to you to decide whether, if the Greens hadn't decided to break the rule above, their party and the Labour Party would now be better off. 
Fast-forward to January 2020, with Green Party co-Leader Marama Davidson announcing that she will be seeking to win the electorate of Tamaki Makaurau, where she placed third in two previous elections. See the rule above; look at the raw numbers below. Do the math. Note that Davidson was further behind winner Peeni Henare in 2017 than she was in 2014. It doesn't compute, does it? 
Now, if you have an inclination to do some more sums, think about whether – if you were an intelligent third political party which wanted to get the most bang for its limited bucks – you would stand a high profile candidate and put lots of resources into an electorate which had a higher or lower number of Green Party votes, and a higher or lower total turn out. Regrettably, turnout in the Maori electorates is low – about half that of high turnout general electorates like Nelson. In 2017 the Green party vote in Nelson was 2251 votes less than it was 2014 – but that still left it with 3130 votes – which was 1640 more than the Green Party vote in Tamaki Makaurau. 
TDB Recommends NewzEngine.com
Remember, it is the total number of party votes – not where they are cast – which determines how many list MPs a party gets. I didn't make the rules, so don't blame me if wishful thinking does not  translate into preferred results when the numbers start coming in on September 19 this year.  
Nelson election results 2017
Party Vote Candidate Vote
National Party 16374 SMITH, Nick 16735
Labour Party 17311 BOYACK, Rachel 12452
Green Party 3130 LAWREY, Matt 9746
NZ First Party 2712 SARA, Susan 1429
Total: 41,802 (+3,628)
Nelson election results 2014
Party Vote Candidate Vote
National Party 16,904 SMITH, Nick 20,000
Labour Party 9,401 STREET, Maryan 12,395
Green Party 5,381 ROBERTSON, Colin 3,449
NZ First Party 2,918 –
Total: 38,174
Tamaki Makaurau election results 2017
Party Vote Candidate Vote
Labour 12220 Peeni Henare 9396
Maori 2258 Shane Taurima 5586
NZ First 1963 –
Green 1490 Marama Davidson 4268
Total: 20,593 (-255)
Tamaki Makaurau election results 2014
Party Vote Candidate Vote
Labour Party 8,432 HENARE, Peeni 7,533
Māori Party 2,651 McLEAN, Rangi 6,071
NZ First Party 2,914         –
Green Party 2,438 DAVIDSON, Marama 3,136
Total: 20,848
Christine Dann is a political activist and blogger with an MA Hons in Political Science and a Ph.D. in Environmental Policy.