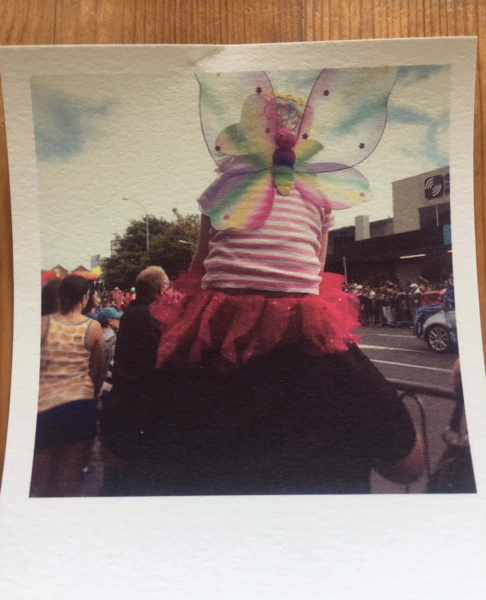 'Farcical stitch-up': Calls to boycott Auckland Pride parade after board wins vote
The Auckland Pride board will stay in power after a vote of no confidence failed to pass on Thursday night.

The vote came after the board's controversial decision to bar police officers wearing uniforms from the parade caused uproar.

But some are calling the victory the result of dirty tactics. When the controversy erupted in November there were only about 200 members in total, but by Thursday there more than 600 voters.

The end result was neck-and-neck with 273 voting no confidence, but 325 voting against.

Appearing on The AM Show on Friday, Rainbow NZ chair Gresham Bradley said there had been a "political takeover".

"The People against Prisons Aotearoa people and some of their union friends stacked up the membership," he said.

"They'd leapt through a loophole in the constitution which would obviously need to be closed if this organisation indeed manages to survive."
Of course it was a stitch up, PAPA sent out an email calling on people to enrol so that they could protect the decision…
Kia ora whānau,

As many of you may have heard the Auckland pride board decided to not to let police wear uniforms in the pride parade. Obviously we ideally we would not like police to march at all but this was a good first step and compromise. There has been a lot of backlash though and the people who want cops to march in uniform have been signing people up to be members and are planning on calling for a special general meeting to try and get rid of the current board members. So if you're LGBT please sign up so that we can push for this decision to not be overturned.

https://aucklandpride.org.nz/membership/membership-form/?fbclid=IwAR2yAbW1ZcoHyVWeLgc7iJkssMptjXxL__y3pT_ye1pNZOg3v8ukHBNNxuU

Ngā mihi,
Auckland Branch
…but that's the way you play politics so complaining about their ability to stack the voting process  seems pretty weak. The decision to keep the Pride Board is an enormous win for the Pure Temple Exclusionists and heralds the new rise of left wing politics that defines itself by exclusion rather than inclusion.
It's pretty much the Green Party strategy for 2020.
The woke have won the battle, the question remains if they can win the war. The anger this has generated in the wider rainbow community could lead to an enormous boycott of the event itself, and the woke will need to truck in most of Wellington to make the parade  look as full as previous years.
TDB Recommends NewzEngine.com
The woke have managed to raise some cash for the parade with all the sponsors pulling out so perhaps splintering off to do their own thing and pay for it makes sense long term.
Ultimately identity politics has to work out how to get to the democratic majority of 51%, this decision to exclude suggests the democratic majority under identity politics will be a very difficult mountain to climb.
As someone who has gone to almost every Hero and pride parade and has loved taking my Daughter to show her what inclusion looks like, I fear 2019 might be a lot less friendly and far more aggressive so I think I'll sit this one out until the Rainbow Community has sorted it out.