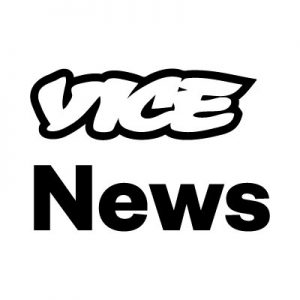 5: MICHAEL COHEN PLEADS GUILTY TO NEW CHARGE IN MUELLER INVESTIGATION
President Trump's former personal attorney Michael Cohen made a surprise appearance in federal district court in Manhattan Thursday to plead guilty to a new charge brought by special counsel Robert Mueller's team.

The president's longtime fixer admitted he lied to Congress in 2017 about plans to build a Trump Tower in Moscow, according to documents distributed by the special counsel's office.

Cohen had been the point person for the Trump Organization on the proposed Trump-branded tower. But he told Senate Select Committee on Intelligence that plans to develop the tower ended before the Trump presidential campaign kicked into high gear before the primaries in early 2016.
Vice News

TDB Recommends NewzEngine.com
4:Trump cancels Putin meeting over Ukraine crisis
Nineteen leaders of the world's biggest economies and a representative of the European Union are set to meet on Friday and Saturday in Buenos Aries, Argentina as part of the Group of 20 summit.

This year, all eyes will be on a range of issues, including a high-stakes meeting between US President Donald Trump and his Chinese counterpart Xi Jinping and the potential signing of the US-Mexico-Canada Agreement (USMCA).

Saudi Crown Prince Mohammed bin Salman's appearance at the summit is expected to cause some protests over the murder of Saudi writer Jamal Khashoggi.

Aljazeera
3: THE SENATE JUST TOOK A MAJOR STEP TOWARD ENDING THE WAR IN YEMEN. WHAT HAPPENS NOW?
THE UNITED STATES SENATE voted Wednesday afternoon to advance a resolution withdrawing all unauthorized U.S. military support for the Saudi-led war on Yemen, which has created, according to the UN, the world's worst humanitarian catastrophe and killed more than 50,000 people. It's the first time that a majority in either chamber of Congress has endorsed a bill which calls for an end to U.S. involvement in the Yemen war — a war which would not be happening if it weren't for U.S. involvement. Mehdi Hasan is joined by Sen. Chris Murphy, one of the big drivers behind this resolution, Yemeni-Canadian activist and academic Shireen Al Adeimi, and The Intercept's national security reporter Alex Emmons to discuss what the Senate's vote means and the next steps forward.

The Intercept
2: Should Saudi Crown Prince Be Charged With War Crimes? G20 Host Argentina Considers Probe
Saudi Crown Prince Mohammed bin Salman could face prosecution in Argentina for alleged complicity in the murder of journalist Jamal Khashoggi and the Saudi-led humanitarian crisis in Yemen. On Wednesday, an Argentine prosecutor reportedly accepted a request by Human Rights Watch to prosecute the crown prince, just hours after he landed in Argentina ahead of the G20 summit. Argentina recognizes universal jurisdiction for war crimes and torture, which means it is able to press charges against the crown prince while he is in the country. We speak with Reed Brody, counsel and spokesperson for Human Rights Watch, and Shireen Al-Adeimi, Yemeni scholar, activist, and an Assistant Professor at Michigan State University.

Democracy Now

1: 'Botched Brexit' could spark electoral wipeout for Tories, rebels say