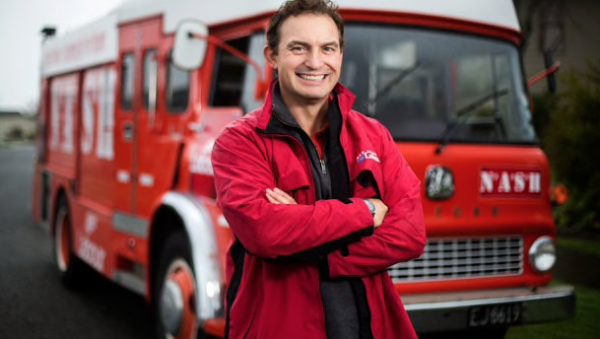 When it comes to bullshit 'get tough on crime' rhetoric,  Red is the new Orange. 
The Nashy has gone full Trump.
It's the very 'get-tough-on-crime' rhetoric that has seen an explosion in our prison numbers and it's a voter favourite.
Nu Zilind hates dirty filthy crims as much as they hate dirty filthy beneficiaries.
Giving the dirty filthy crims the bash by banning more of them from public spaces and removing welfare is a good counter move by the new Government just as National gain attention for two new get tough on crime Bills that were drawn last week.
While bashing dirty filthy crims is great politics, it's dehumanising, spiteful and leads to poorly thought out and expensive counter-productive social policy.
Stripping welfare away from Gang members would directly impact the 7000 kids frowning up in those households.
Hands up anyone who can guess whether stripping welfare out of the homes of those 7000 kids is going to be a net positive or  a net loss?
Cut the moralising bullshit, gangs exist for very specific socio-economic reasons, you want to deal to the organised crime level, not your average biker gang.
These 'gang members' are human beings before they are 'gang members' and the second we start thinking otherwise is fucking dangerous. I don't like crime anymore than your next citizen, but what I don't like a hell of a lot more is a State that gives itself civil liberty eroding powers which make us less safe, not more.
They are human beings.
They are human beings.
They are human beings.
They have the same intrinsic human rights that every human being has, regardless of their action and behaviour.
This kind of crush the gangs drum beating is tedious and beneath our collective intelligence. Getting more punitive and giving the Police even more power when the existing power they have is unchecked can't be a solution.
It just can't be.