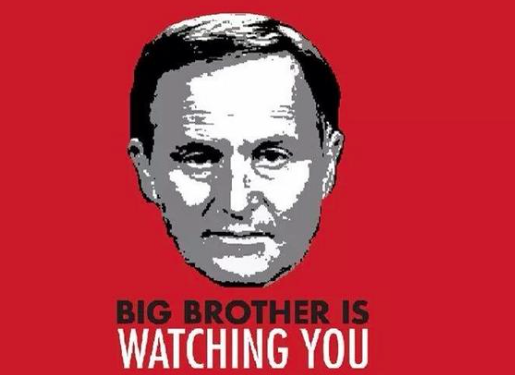 Terror threat level is burgundy – I repeat, burgundy!
Terror threat to New Zealand revealed in security handbook

Concrete evidence has emerged that there has been an actual attempt to carry out a terrorist attack on New Zealand soil.

The security services will release no details of how the plot was foiled or when it emerged, although the system which was activated to deal with it has only been in existence for two years.
A new spy power that was only ever to be used in the most dangerous & rare situation just so happens to have occurred after the SIS got this power?
How incredibly convenient for the Secret Intelligence Service huh? What are the odds that the SIS would need to use a new power that is supposed to be for the worst and most rare of occasions and lo and behold they have such an emergency.
Lotto have better odds than that.
In the week National are forcing through the TPPA, our media is overloaded with a manufactured terror threat.
This is our security services all flexing their new muscles…
Social welfare agencies are now demanding mass surveillance of beneficiaries.
Police using false breath test check points, falsifying Court proceedings and entrapping people with elaborate and deceptive means
The GCSB going from an $80million dollar a year budget to $120million  per year as they start proactive operations
…the deep state are trying their new powers on for size and the spy agencies have been caught again breaking the rules…
TDB Recommends NewzEngine.com
Spying files missing, incomplete – was the law broken?

Our electronic surveillance agency might have illegally spied on New Zealanders to a greater extent than previously revealed, Parliament has been told.

But the scale of any illegal surveillance by the Government Communications Security Bureau might remain hidden because documentation which detailed it was either not kept or is missing.

The few details of the GCSB's latest legal problem are revealed today in the annual report of the Inspector General of Intelligence and Security, Cheryl Gwyn.

The revelation opens the bureau again to allegations of sloppy handling of the world's most sophisticated surveillance technology which it uses through a partnership with the United States, the United Kingdom, Australia and Canada.
…so the GCSB has been caught lying about their spying and Gwyn is either being kept from seeing the full scale of the problem or the GCSB  continued spying illegally after they knew they weren't allowed to.
Either way it's an enormous problem that is being ignored while the Government is quickly trying to ram through more legislation legalising the GCSB to do mass surveillance on NZers and allowing them to break any laws they like while on a mission. This law change will also allow the GCBS and SIS to deputise any other Government agencies with the power to legally break the law as well.
Feeling safe yet NZ? You don't protect democracy with a police state.