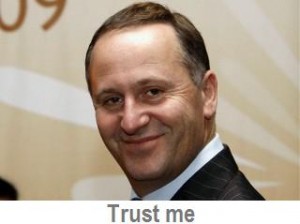 The UN Declaration of Human Rights states in Article 25 that everyone has the right to a standard of living adequate for their and their family's health and well-being including housing. As a signatory to the Universal Declaration and a number of human rights treaties the New Zealand Government is bound to ensure every citizen has the human right to adequate housing. And the UN Committee on Economic Social and Cultural Rights has defined seven standards that must be met for housing to be adequate – security of tenure; habitability; accessibility; affordability; availability of services, materials, facilities and infrastructure; location; and cultural adequacy. In summary the UN Committee defines the right to adequate housing as the right to live somewhere in security, peace and dignity. To not provide adequate housing is a breach of the Government's obligations.
Luther Vandross sang "A House is not a Home" which reflects the human rights perspective that everyone has the right to have a home. A house is a structure – nothing more, nothing less. It is a building in which people live. A home can be a structure, but it is more than that. It is a place that brings with it a sense of belonging.
Everyone has the right to have a home. And it is so essential – a home represents stability and the place you feel loved and valued. Home is a place of comfort and safety. Home is being around people you love and who love you too; your friends, family and support networks which is vital in the provision of care for our children and older family members. A person can have a home without owning the house. As the saying goes "home is where the heart is".
But in New Zealand we no longer make a distinction between a house and a home. In New Zealand houses are commodities. Karl Marx defines commodities as a useful external object produced for exchange on a market. In a capitalist society those commodities are used as a means to accumulate money and therefore people acquire houses as commodities in order to transfer them at the right time for more money. And so the value of a house is in what it is worth – how much someone is prepared to pay for it.
According to the 2013 Census there were 33,330 vacant dwellings across Auckland. These include inner-city Auckland apartments and residences in Manly, Takapuna, Newmarket and Gulf Harbour which have the highest rate for empty or "ghost" dwellings.
For the owners of these "ghost" dwellings it is easier for these commodities to remain unoccupied rather than worrying about satisfying the needs of tenants. These owners don't care about homelessness, they care about increased values of their investment commodities.
And so who should care? Our housing crisis damages lives, breaks up families, disrupts school life, blights employment prospects, reduces mobility and slows the economy. The Government absolutely has both an obligation and a responsibility to care. But this Government actually doesn't care. Their philosophical position isn't to guarantee that everyone has a home. If it were then they wouldn't be selling 8,000 more state houses by 2017.
TDB Recommends NewzEngine.com
The reality is National has never supported providing homes through State Housing. National Governments have consistently either sold off state houses or raised rents to levels that reflect market rates. In an interview in October 2014 the then recently appointed Minister Responsible for Housing New Zealand, Bill English, said proceeds from selling state houses are unlikely to be spent on new state houses and may go into the Consolidated Account. "I mean, if we want less stock, there's not much point in rebuilding stock with it," he said.
When National became government in 2008 there were over 69,000 State Houses. Today there are under 66,000 State Houses and currently 350 are on the market in Invercargill and another 1100 about to be sold in Tauranga as part of their Social Reform Housing programme.
This Government certainly doesn't care about making sure all its citizens have a home. The Government treats a state house as a commodity, in the same way that the investors in the inner-city, Manly, Takapuna, Newmarket and Gulf Harbour do. They are happy to leave them vacant, to leave them in a state of disrepair or to sell them. And they do so in flagrant disregard of the over 4,500 New Zealand families that have navigated their system and been assessed as needing a State House and the 42,000 homeless New Zealanders.
The value in a house must be seen as its value as someone's "home" if we are to address the housing crisis we are currently experiencing in NZ. We need all houses to be homes for New Zealand's citizens and residents who live here. Because after all, this is directed at those most in need and those we describe as "homeless" not "houseless".