So we are now 26 days away until the 2020 NZ Election due on October 17th.
What we are seeing right now is an ideological battle the likes we haven't experienced since  the Roger Douglas blitzkrieg.
It's not being identified as an ideological battle because we are so numb to the status quo of agreed neoliberalism between National and Labour that we can't see wood for trees.
The Rights ever increasing amputation of the State so that citizens no longer look to it for anything other than the provision and maintenance of core ownership rights never ceases.
The pandemic however has thrown the progress of this free market small government project out the window.
TDB Recommends NewzEngine.com
The inequalities generated by neoliberalism are now exposed in a way that the myths of hard work and rugged individualism can't gloss over any longer.
The Right in NZ know that the neoliberal experiment will crash and burn if the sleepy hobbits rush to the Government to be protected by the State, so what do they propose?
Irresponsible Tax Cuts by National so the State can't afford to protect and mass amputation  of the State by ACT so the State has no capacity to protect.
How does Labour respond?
Here is how the political landscape stands with less than 4 weeks until the 2020 NZ Election.
DATES:
Tuesday 22 September – The first Leaders' Debate takes place between Jacinda Ardern and Judith Collins at 7-8.30pm on TVNZ 1. Moderated by John Campbell.
Monday 28 September – The Young Voters Debate in association with Auckland University will feature candidates from a range of parties and will be live streamed via 1news.co.nz and 1 NEWS social channels. Moderated by Jack Tame.
Wednesday 30 September: Overseas voting starts
30 September, 7.30pm: Newshub Decision 2020 Leaders Debate with Jacinda Ardern and Judith Collins, hosted by Patrick Gower and post-debate analysis by Tova O'Brien with guest panellists. Live on Three, ThreeNow, Newshub's Facebook page and YouTube account. Simulcast on Magic Talk.
Saturday 3 October: Advance voting starts
3 October, 9.30am: Newshub Nation presents Powerbrokers, its multi-party leaders' debate  featuring the Green Party's Marama Davidson , the ACT Party's David Seymour, and John Tamihere from The Maori Party.
7 October, 8.30pm: Newshub Decision 2020 The Cannabis Question, moderated by Patrick Gower. Live on Three, ThreeNow, Newshub's Facebook page and YouTube account.
Thursday 8 October – The Multi-Party Debate will include NZ First, The Green Party and Act at 7-8pm on TVNZ 1. Moderated by Jessica Mutch McKay.
14 October, 8.30pm: Newshub Decision 2020 The Euthanasia Question, moderated by Patrick Gower. Live on Three, ThreeNow, Newshub's Facebook page and YouTube account.
Thursday 15 October – The final Leaders' Debate airs at 7-8pm on TVNZ 1. Featuring Jacinda Ardern and Judith Collins, this will be the last broadcast debate before New Zealanders head to voting booths on Election Day. Moderated by Jessica Mutch McKay.
Friday 16 October: Advance voting ends
Friday 16 October midnight: The regulated period ends. All election and referendum advertising must end. Signs must be taken down by midnight.
Saturday 17 October: Election day. Voters can vote from 9am to 7pm.
17th October 7pm – The Greatest NZ Election Results Show on Earth: Magic Talk Radio with Sean Plunket, Damien Grant and Martyn Bradbury
Friday 30 October: Preliminary results for the referendums
Friday 6 November: Official results for the general election and referendums
LABOUR: Prediction 50%+
Speaking with people who are watching the focus groups talking about Judith and Jacinda, the group reactions are almost night and day.
When Judith's photo is shown, there is an audible groan of deep trauma and many report the room temperature to plunge. Breast feeding mothers have their milk turn, children cry out in pain and men experience deep depression.
When Jacinda's photo is shown however, respondents report to feeling lighter, happier and those with terminal illness gain miraculous recoveries. The infertile become pregnant and weak become strong. Pet owners claim they see their lambs lying down with lions.
If people's feelings are a canary in a coal mine, the second flashing warning flag for National is a canary in a minefield…
…when a critic like Sean Plunket is ranking the winners of a Business Leaders Forum he facilitated between Winston, James, Judith, David and Jacinda and he awards Jacinda the best performer, you know the tide has turned on National in a very extreme way.
This election is being based on feelings, not policy and those feelings don't look good for Judith…
…I'm no political scientist, but could I humbly suggest that if 1 in 5 voters claim to be afraid of you, that's not a great start.
People are calling out to Jacinda on the campaign trail, 'thank you for saving our lives'.
That's about as good as it gets on an election campaign.
NATIONAL: Prediction less than 30%
The National Party 2020 Campaign Launch summed up the garbled hot mess of whatever National are frantically throwing at the wall in the hope that it sticks.
Anything hosted by Maggie Barry leaves me sick and ill.
Maggie Barry is hosting.
She is listing campaign stats in some hope to gloss over the appalling Poll numbers.
The background of National supporters is an odd mix of white people who all look like you wouldn't want to require their help in any situation.
They begin by jumping to different parts of the country.
Boiled Ham Matt King shouts about roads in a pub which sounds as charming as it was…
…what follows is a cavalcade of National candidates who I've never heard of all braying about how they can't afford to stop polluting our water ways and something about blah blah.
This one looks like a group of Ok Karens ready to complain about loud music and funny smelling cigarettes…
…and this one looks like the angriest line dancing glee club in the Southern Hemisphere…
…they then do a panel debate amongst themselves about how great National is.
It's less interesting than it sounds.
Judith finally pops out and lists a bunch of policies that barely seem to comprehend the enormity of the Covid recession.
They are selling her leadership as strong which is funny because most voters recoil in horror the more they see of her. When Judith wears a mask, it's to protect the virus from Judith.
Apparently the Crusher nickname she has cultivated and relished over decades of politics terrifies 45+ women who vote National and these voters have all run off to Jacinda.
The bland nothing of the Launch was about telling those older female voters voters that it was ok to come back to National, that they could trust Judith to not be crazy in power, the way she was when she blew Iain Lees-Galloway's brains out all over The AM Shows studio.
I just don't think pretending Judith is less dangerous will work as a tactic, you can't scrub clean in 6 weeks a lifetime of reputation.
Judith has all the bedside manner of a brain hungry zombie on meth, it's hard to dress that up as 'leadership'.
The Facebook Livestream never managed to get over 2000 viewers, and at the time of posting had a mere 900 reactions which suggests that the phone is simply off the hook to National right now.
Judith could promise obscene tax cuts while Goldsmith screws up the numbers and no one will care because no one is paying attention to National.
They will be lucky to get in the high 20s.
NZ FIRST: Under 5% – No electorate
Goodbye Winston Peters
Though we never knew you at all
You had the audacity to impose yourself
While those around you crawled
They crawled out of the media
And they whispered into your brain
They set you on the treadmill
And they made you change your game
And it seems to me you lived your life
Like a whisky in the wind
Never knowing which dog whistle to cling to
When the sinking polls set in
And I would have liked to have known you
But I was just a kid
Your whisky drained out long before
Your legend ever did
GREENS: 4% + 1 electorate
At this stage as the Greens limp along friendless and only just realising how alienating their Identity Politics Cancel Culture Virtue Signalling Pure Temple stuff has become, you kinda just feel sorry for them now…

…they feel like cult members coming out of their bunker blinking with surprise that no one wants to be their mates, like Unbreakable Kimmy Schmidt minus the charm and basic human warmth.
If we pass the Euthanasia referendum, the Greens are the first ones we should use it on.
Hush now, go to the light Green Party, go to the light.
Chloe Swarbrick winning in Auckland Central is our only hope now and unfortunately that looks too herculean a task for even someone of her calibre.
ACT: 6% + 1 electorate
I thought ACT's climate change policy was fucking insane and could not be topped for sheer ideological lunacy because it was a fascist romper stomper blitzkrieg of every worst element of the free market set loose on a rapidly warming planet.
The Zero Carbon Bill would be dumped, the Emissions Trading Scheme would be dumped, the ban on new offshore oil and gas exploration permits would be dumped and mining would be allowed on conservation land.
At a time when Siberia is in flames, California is in flames, the earliest and strongest Hurricane measured coming ashore and a pandemic triggered by destruction of the environment – ACT would like to accelerate the pollution that is sparking this acceleration of climate warming events?
Like I said, sheer ideological lunacy that can't be topped.
Oh I was so wrong.
ACT have looked at the insane lack of capacity that has been glaringly highlighted by the pandemic and  after 35 years of a State amputated by neoliberalism, David's come up with an unbelievable idea folks.
Let's slash the State!
David Seymour plots radical overhaul of state, slashing spending over a decade
That's right. The thing that is barely keeping the plague out because it has been so slashed back by David's ideological coven, will be EVEN MORE slashed back if ACT are ever allowed anywhere near the levers of political power.
I love this new honest David, because he's drunk on the exuberance of National's terminal decline and the inflation of ACT support that is giving him.
People can see that the capacity of the State is essential to keep us safe, and that this is merely the beginning of a new normal that sees ever increasing off shore disruptions. People understand the need for that protection for the foreseeable future.
No one in their right fucking mind is going to agree to slashing and burning the State when they desperately are looking to the State for protection.
Keep talking though David, because every word ensures Jacinda's third term. The idea of a National-ACT Government in 2023 so far to the right that they would self mutilate the very apparatus of protection that the people are crying out for certainly seems to be the most masochistic and ironic way of losing another election.
If this policy was a dance, it would be a white twerk from a skinny man with no bum.
MAORI PARTY: Prediction 2 electorates + 1 off Party list
Tamihere's performances in the TV debates are far stronger than many had considered possible. If there are any surprises on election night, it will be in Māori electorates going back to the Māori Party.
TOP: Prediction 2%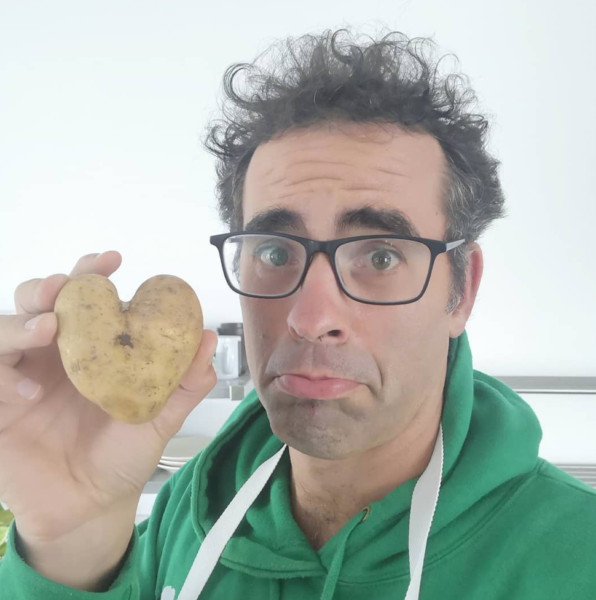 Great policy on Sugar Tax, reminded everyone that they actually have some bloody good ideas. Unfortunately no one is voting on policy this election.
New Conservative Party: Prediction less than 3%
Hateful of abortion, solo mothers, gays, solo mothers, cannabis and solo mothers, the New Conservatives love guns, patriarchy and more guns. Paranoid and frightened of any idea post the renaissance, the New Conservatives would represent a great leap backwards for New Zealand. Their half truths and disingenuous lies make them the political version of Whaleoil, but with less charm. They will gloriously rob the Right by wasting vote.
Vision NZ: Prediction less than 1%
Hates all the same things as the New Conservatives but hates Muslims most.  Libraries and clitorises would be banned if Vision NZ came to power.
One Party: Prediction less than 1%
Under ONE Party, Jesus becomes the Constitutional Head of State and God has to personally sign off on legislation. The NZDF would be given spirit spears to fight Satan and anyone caught working on Sunday is put to death. Gay Conversion treatment is mandatory for anyone who watches Glee. Electricity and any singing that isn't praising Jesus is also banned.
Advance NZ, NZPP, NZ People's Party & Reset Party
Journalists of principle can't debate Billy TK and Jami-Lee Ross with the contempt they deserve!
There's a difference between disagreeing with different political values and philosophies and what Advance NZ are doing.
In the former, that debate occurs within a parameter of 2 + 2 = 4.
In the latter, the debate occurs in a fetid whirlpool of QAnon conspiracy and naked fear mongering.
JLR & Billy TK aren't good faith political actors, they are scam artists manipulating fear with Facebook bait conspiracy theories.
I feel sorry for their conned supporters, but hold them completely accountable for the QAnon mutation they have spawned.
So I am calling them out!
Jami-Lee Ross & Billy TK vs Me and Damien Grant in a tag team 1 hour debate live on Magic Talk Radio with Sean Plunket as Ref.
Now, you can front up and debate your crazy bullshit that the virus is a bioengineered weapon spread by 5G to bring about a shadowy one world underage sex trafficking Government or you can slither away like cowards.
It's a really simple choice.
So if there are any of their crazy supporters reading this blog, go tell them that we've called them out and urge them to prove they are as tough as they claim.
Game on boys, let's be having you.
The Integrity Party: Prediction less than nothing.
It's that ugly blue green colour you have when environmentalism gets hit by capitalism. Has the kind of Māori buzz words you get when Wellington Bureaucrats are opening a sustainable pet crematorium.
Tea Party: Prediction less than 2%
The People's Republic of China have decided their investment into National requires a new tail to wag it into an MMP Government.
REFERENDUM: 
Euthanasia and Cannabis referendum will be a lot closer than they are now.
CONCLUSIONS:
The TV Debates will become increasingly important to voters in their final decision making.
With the enrolment rule changes that allow for enrolment on the day, prisoner voting alongside booths in Marae, I think we will see a large turnout.
I think overseas votes will go overwhelmingly to Labour and not the Greens.
I think with the huge number of fringe parties we will see more wasted vote than ever before.
I think the Government will be a Labour Majority.
I think National will be lucky to gain 30%.
I think Judith will increasingly become more desperate and vicious.
NZ First won't be politically relevant.
The only hope for the Greens is Auckland central, and that is increasingly looking very difficult.
ACT will suffer rapid growth pains from candidates they haven't vetted properly.
Labour only need 47% on election night to get scaled up for a majority AFTER specials get counted.
Greens must hit 4.5% on election night to successfully get scaled up over the 5% threshold AFTER specials get counted..
NZ First must hit 5.5% on election night to guarantee they won't get scaled down AFTER specials get counted.
Because of the high amount of wasted vote, the Māori Party should be able to gain an extra seat from their list with as little as 1% if they win an electorate seat.
Increasingly having independent opinion in a mainstream media environment which mostly echo one another has become more important than ever, so if you value having an independent voice going into this pandemic and 2020 election – please donate here.
If you can't contribute but want to help, please always feel free to share our blogs on social media.