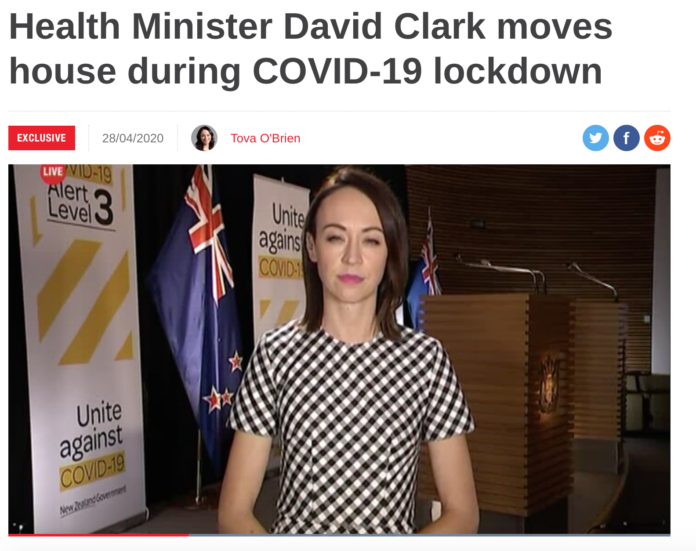 I didn't really want to talk about Tova, but Stuff decided to…
'Political muckraker' Tova O'Brien: 'Take a step back before you have a go'
You don't have to explore the depths of the internet far to find it. As our lockdown routines have become constructed around the Government's daily 1pm press conferences, Kiwis have had front row seats to journalism in action. The reviews are in; the news is bad. 
…personally I find nothing more self inflated in importance than journalists interviewing other journalists.
This is a puff piece which takes a very soft lens to the criticism Tova inspires, but let's acknowledge upfront that a lot of the criticism she gets online is nasty misogynistic bullying that should be rightfully called out and criticised.
TDB Recommends NewzEngine.com
The recent tsunami of attacks against her comes off the back of everyone watching Jacinda's press conferences and being unaware of how the political reporting sausage gets made for the 6pm week nightly news.
Those watching have been wanting standing ovations, not mean questions, so the journalists themselves outside the rarefied oxygen of the press gallery have fallen victim to the needs of the self-sacrificing lockdown masses and thus have been eviscerated online.
But beyond garden variety anger towards women and a news watching audience demanding gratitude, there are very genuine criticisms of Tova's political journalism.
As one of the major media platforms in NZ, whoever has that job matters and that's why you can be legitimately critical of her work.
Tova comes from the Gower/Garner 'Gotcha' school of political journalism, which is fine if you actually have a 'gotcha' but unfortunately the only one who seems to think they do is Tova herself.
I don't believe that I've ever watched a Tova story and gained an insight from her overview, there is no explanation of why anyone should care about what she is revealing   and half the time you're not sure Tova does either.
It always comes across like a girl crying wolf and the wolf turns out to be a 3 legged sheep dressed up as a dog.
There's nothing intrinsically wrong or bad about Tova, I'm sure she's a perfectly nice person and the occasions our paths have passed she's always been pleasant, but I do think she's a product of a media market that focuses on entertainment above holding the powerful to account.
Don't hate the player, hate the game.
Increasingly having independent opinion in a mainstream media environment which mostly echo one another has become more important than ever, so if you value having an independent voice going into this pandemic and 2020 election – please donate here.
If you can't contribute but want to help, please always feel free to share our blogs on social media.