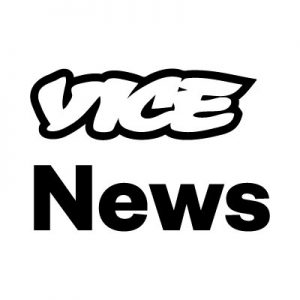 5: THE HOMELESSNESS CRISIS IS GETTING SO BAD THAT CITIES ARE NOW BUILDING THEIR OWN CAMPS
Thousands of people sleep on the streets in Oakland, California. They pitch their tents in the Home Depot parking lot. They build elaborate tree forts. They park their bulky RVs in residential areas.

In the past, city officials might have torn down their temporary shelters and even arrested the homeless people living there. But many places around the country, Oakland included, have started homeless encampments themselves — or at least allowed people to occupy a small slice of land that makes living outside more humane. Last month, Oakland designated a city lot where homeless people can park their RVs. And in late 2017, the city started providing heated, garden shed-like cabins with a door that locks and enough space for two people.
Vice News
TDB Recommends NewzEngine.com

4: Iran hits back at US demand on ballistic missiles
Iran hit back at US President Donald Trump's call for new nuclear negotiations that encompass its ballistic missiles programme, accusing Washington of bringing the Middle East to the brink of "explosion" by selling arms to allies in the Gulf.

Mohammad Javad Zarif, Iran's foreign minister, made the comments in a wide-ranging interviewthat aired on NBC News on Monday.

He said Iran would only sit down with the United States if it lifted punishing economic sanctions it has imposed on Tehran and rejoined the 2015 nuclear deal it abandoned last year.
Aljazeera
3: HOW MORGAN HARPER'S OHIO PRIMARY CHALLENGE EXPLAINS THE HOUSE DEMOCRATIC MELTDOWN
WHEN MEMBERS OF the Congressional Black Caucus took aim last week at New York Rep. Alexandria Ocasio-Cortez and the organization that boosted her primary campaign, Justice Democrats, there was no mystery as to the motive: It's about the primaries.

Senior members of the CBC who have served in Congress for decades are suddenly facing challenges, or looking over their shoulders at one, disrupting the smooth, biennial tradition of effectively unopposed reelections.

On Friday morning, The Hill published a story quoting multiple members of the CBC, and anonymous staffers, accusing Justice Democrats of targeting members of color up for reelection.

That was followed Friday night with a controversial tweet blasting Ocasio-Cortez's chief of staff, Saikat Chakrabarti, a co-founder of Justice Democrats. The tweet was sent from the account controlled by Rep. Hakeem Jeffries, who replaced his mentor, the ousted Joe Crowley, as chair of the House Democratic Caucus. Jeffries, a CBC member, has been the subject of a reported primary effort by Justice Democrats, but no one has yet to materialize (and the group denies it was recruiting anyone).
The Intercept
2: "Our Squad Is Big": Reps. Ocasio-Cortez, Omar, Tlaib and Pressley Condemn Trump's Racist Attack
Congressmembers Ayanna Pressley, Alexandria Ocasio-Cortez, Rashida Tlaib and Ilhan Omar condemned President Trump's spate of racist attacks against them in a news conference Monday. Their public rebuke followed Trump tweeting Sunday telling them to "go back and help fix the totally broken and crime infested places from which they came." The comments have been widely condemned as racist and xenophobic. We hear from the progressive congresswomen in their own words.
Democracy Now

1: July on course to be hottest month ever, say climate scientists
Record temperatures across much of the world over the past two weeks could make July the hottest month ever measured on Earth, according to climate scientists.

The past fortnight has seen freak heat in the Canadian Arctic, crippling droughts in Chennai and Harare and forest fires that forced thousands of holidaymakers to abandon campsites in southern France and prompted the air force in Indonesia to fly cloud-busting missions in the hope of inducing rain.

If the trends of the first half of this month continue, it will beat the previous record from July 2017 by about 0.025C, according to calculations by Karsten Haustein, a climate scientist at the University of Oxford, and others.

This follows the warmest-ever June, which was confirmed this week by data from the US space agency Nasa, following Europe's Copernicus satellite monitoring system.