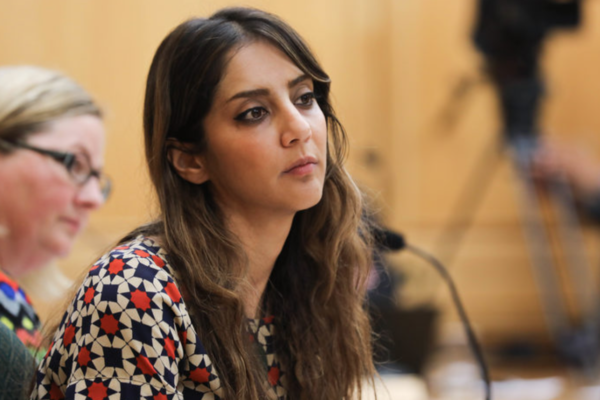 Gimmie change for ME and MY mates!
Sensing their slip to under 5%, the Greens seem to have decided that gerrymandering MMP for their benefit in time for the 2020 Election is preferable to dumping the Middle Class Woke Identity Politics that is making them so alienating and unelectable in the first place.
Great strategy, refuse to compromise on fringe ideology that makes the People's Front of Judea look popular…
TDB Recommends NewzEngine.com
…and then just change the voting system to only benefit them.
I expect this kind of ruthless corruption of the electoral system from National or ACT (and MANA on a good day when undermining neoliberalism), but from the Greens it's inspirational stuff that sings to the anarchistic hate spider of nihilism that slowly envelops my once optimistic heart.
Note that it's not 1%, 2%  or 3% which would be an honest solution to the issue of MMP not allowing enough voices and different ideas getting democratic traction, oh no, it's 4%, the threshold that would most benefit the Greens while killing off any other proto-political movement.
What is most galling is the Greens seem to want to pass this in time for the 2020 election. Now put aside the naked self interest on display here, but such a decision, even if it happened, should require a 75% supermajority of Parliament, not just a basic 51%.
Why should the threshold be set at 4%? I don't give two shits what the Royal Commission had to say in 1986 and I give even less weight to the Electoral Commission's worthless nothings mouthed in 2012, if the argument is about giving proto political movements more chance of representation and a more democratic environment, why not 3% or 2%?
Why is it the threshold that will only serve the Greens & NZ First and why does it need to be rammed through by 2020?
Now, for the record, I completely agree Prisoners should be able to vote and foreign donations stopped.
I also believe the threshold should be lowered to 3% so that new political movements can gain representation, and I think the threshold changes need to be a supermajority or by referendum.
Those changes however are ones that would benefit the entire democratic eco-system, not just the Greens and NZ First.
Watch the Greens argue for a change that nakedly benefits them while trampling every other value is proof positive our Millennial Greens have come of age and are now as politically venal as everyone else.
My blackened heart swells with pride.
This is pretty ugly, and if it were the Right pulling these sorts of tactics we would be eviscerating them.