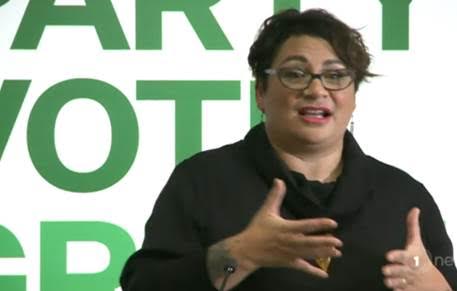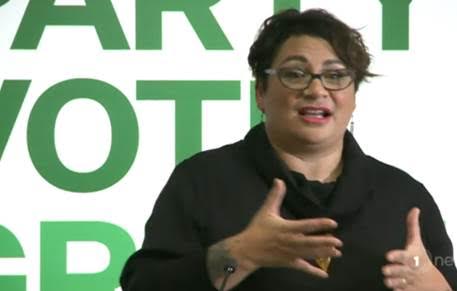 JOHN ARMSTRONG rails against Metiria Turei's admission that she lied to the welfare authorities. Like so many of the outbursts emanating from the Right on this subject, however, his words speak more eloquently of his own failings than Metiria's.
Lacking the imagination for empathy, Armstrong and his ilk cling for comfort to the rules, all the rules, and nothing but the rules.
"She endeavoured to turn her breach of the law into a launching pad for her party's welfare policy. That is audacious. It is also the height of arrogance. It is also to enter very dangerous territory. It implies you are above the law. It says it is okay to break the law in order to try and change it."
Yes, John, that's exactly what it implies. But, tell me, do you think that Mahatma Ghandi, Dr Martin Luther King or Nelson Mandela would have any ethical difficulty dealing with those implications?
Metiria was required to raise her daughter in the years immediately following the Mother of All Budgets. You must remember that extraordinary act of social violence, John? When Ruth Richardson, with enthusiastic support from Jenny Shipley, slashed the already meagre incomes of New Zealand's most vulnerable citizens by 25 percent? When the National Government of Jim Bolger did exactly what Metiria told her party a Green government would never do: used poverty as a weapon against its own people?
Do you really expect us to believe, John, that you would have accepted the National Government's vicious policies without protest or subterfuge – and watched your child go hungry? If that really is your position, then why did you write: "There is sympathy for her past plight and respect for her efforts in pulling herself out of it."
Clearly, you understand that falling into the clutches of Work & Income was, and is, a predicament – a "plight" – and that getting out of it isn't easy. It requires a working knowledge of every trick in the book. Some of those tricks are legal. Others are not. But, for their children, people do what they have to do. If you would rather they didn't "steal" from the Government, John, then why not insist that the Government gives them enough to live on?
But you don't want to do that, do you, John? No, you would rather use the poor against the poor. Like when you write: "Turei's flouting of the law will further alienate low-income families in which both parents work long hours and who consequently cannot abide welfare cheats. Those voters are already deserting the centre-left. Turei's holier-than-thou disposition is hardly going to attract them back."
TDB Recommends NewzEngine.com
And how would you know what low-income families are thinking, John? Has it never occurred to you that those "welfare cheats" (what an odious gob of verbal spittle that is!) are the sons and daughters of the working poor? How many of them, do you suppose, have attempted to support their children at the local Work & Income office and experienced first-hand the icy condescension and bureaucratic cruelty of MSD employees?
No, John, you don't know anything about that world of hurt and anger. What you do know, however, is what they should be thinking – and you will not hesitate to tell them at every given opportunity. Because the Right is terrified – yes, terrified – that Metiria's admission that she was willing to lie to keep food on her little family's table might persuade a dangerously large number of those low-income families that at least some Green MPs know what their own children are going through. And that the prospect of MSD's hated "sanctions" being abolished might even convince those families that, this time, it's worth casting a vote.
Metiria is guilty of a crime – but not the one John Armstrong rails against. Her transgression was to break ranks with the socio-political formation that has kept Richardson's and Shipley's welfare cuts bleeding and raw for more than quarter-of-a-century.
When Metiria Turei told the Green AGM that: "We will not be a government that uses poverty as a weapon against its own people",  she must have known that she was breaking the biggest rule of all.
And that the John Armstrongs of this world would never forgive her.