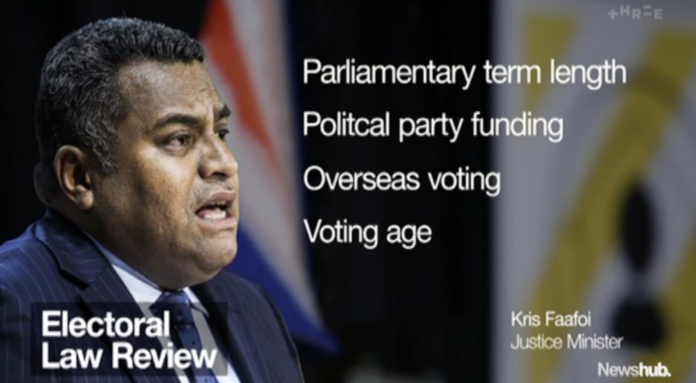 Voting age and taxpayer-funded campaigns shaping up to be contentious areas of electoral review
Vote at 16, let parties rule for four years, election campaigns funded by the taxpayer – the electoral system is in for a massive shakeup.
Look, I agree with lowering the voting age to 16, young people face the full fury of climate change and their concerns would force politicians to listen, I disagree with 4 year terms because our Parliament is one if the most powerful in the world and should get its shit together during the 3 year term and I agree with public funding of election campaigns to remove the power of big money from our political system
B-U-T
I think attempting electoral reform when we have 190000 kids in poverty, 22000 on emergency housing wait lists and entire generations locked out of home ownership is a tad eye rolling.
I really wish that instead of announcing new promises of change in 2021 that Labour would just did what they said they would do in 2017!
You can't launch vast new promises of reform when you haven't completed the last list!
Increasingly having independent opinion in a mainstream media environment which mostly echo one another has become more important than ever, so if you value having an independent voice – please donate here.
TDB Recommends NewzEngine.com
If you can't contribute but want to help, please always feel free to share our blogs on social media