The extraordinary decision to sidestep local fury and ignore Māori concerns regarding a Chinese company operating a tip in Dome Valley provides the Māori Party with an opportunity to outshine the Greens.
The site is prone to flooding and could see toxic waste shipped from French Polynesia dumped near waterways that feed into the Kaipara Harbour.
Lead-acid batteries, crushed fluorescent tubes, vapour sodium lamps, oils, oil sludges, alloys of mercury, solvents, waste pesticides, herbicides and even medical waste from all around French Polynesia can all be legally buried at Dome Valley by the Chinese company.
Local Māori have been adamant that the tip poses a direct pollution threat to the Kaipara Harbour with presentations to the Auckland Council warning Leachate, a strong toxic liquid that collects at the bottom of decomposing waste, will wash into rivers that feed the Kaipara when the area floods.
The Greens are nowhere to be seen on the issue because Eugenie Sage signed off on the Overseas Investment Office (OIO) consent for a Chinese company to own and run the tip, this leaves the Māori Party with a unique environmental issue they can champion that also connects with political sovereignty and local Maori representation.
Dome Valley gives the Maori Party nationwide exposure on Chinese influence and local decision making in a way the Greens can't follow.
First published on Waatea News.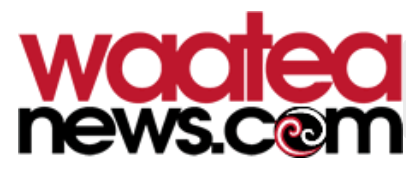 TDB Recommends NewzEngine.com