When Jacinda announced that NZ was closing the border to India because of skyrocketing Covid cases, the accusations of racism were quick to be made by the identity politics clique on Twitter.
As India has collapsed into a Covid nightmare, Jacinda's foresight was righteous and the insinuations by the woke of it being racist were their usual virtual signalling banality.
What the explosion of Covid cases in India represents is a terrible reminder that this damned pandemic is still far from finished.
The issues of achieving global herd immunity are still with us and much of the poorer world still doesn't have enough vaccines.
The need for infrastructure to administer annual shots hasn't been built.
Anti-Vaxx quackery is making people vaccine hesitant in the West.
The ability for the virus to mutate.
The need for continuous threats of economic shut down to quell outbreaks.
Qanon conspiracy disinformation promoted by Facebook.
TDB was the first to argue that this was a serious pandemic and not some identity politics micro aggression policing bullshit…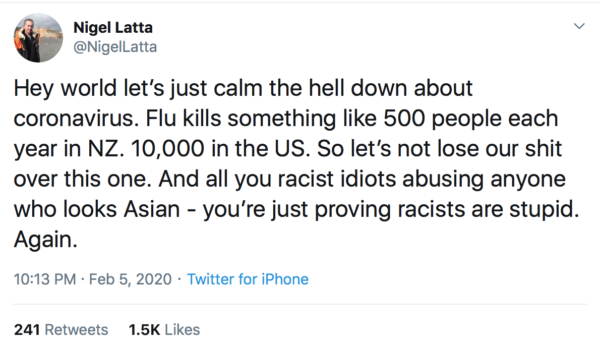 TDB Recommends NewzEngine.com
…and TDB continues to argue that the ramifications of this Pandemic are far from over.
Increasingly having independent opinion in a mainstream media environment which mostly echo one another has become more important than ever, so if you value having an independent voice – please donate here.
If you can't contribute but want to help, please always feel free to share our blogs on social media