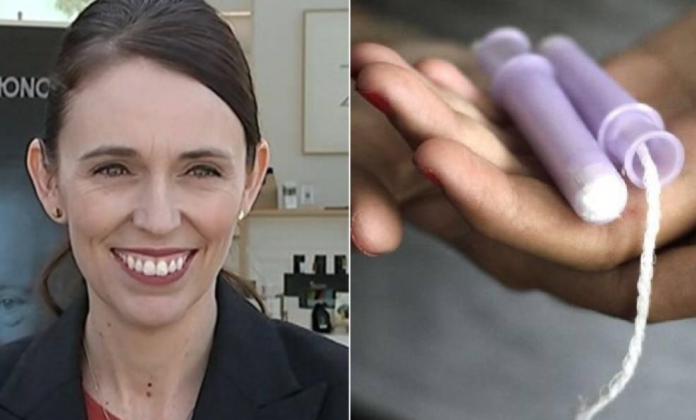 It is outrageous that this has taken this long to implement…
Jacinda Ardern says period products will be free in all New Zealand schools from June 2021
Period products will be rolled out for free at all New Zealand schools from June in an effort to end period poverty. 
Prime Minister Jacinda Ardern made the announcement on Thursday at Fairfield College in Hamilton, which took part in a free period product pilot programme. The programme has been running since term three last year in 15 schools. 
"Young people should not miss out on their education because of something that is a normal part of life for half the population," Ardern said.
TDB Recommends NewzEngine.com
…condoms should also be free and now we have done this, let's go a step further than period poverty and sexual health poverty and deal with actual poverty by feeding every kid a healthy and nutritious breakfast and lunch as well.
We can't see universal provision of aid as a solution sometimes and not at other times!
Children who are fed will learn far more than hungry kids. Feeding every kid in low decile schools breakfast and lunch would do more to lift educational standards and save working parents a cost they can barely afford now more than any other social policy.
It's time to do the decent thing by our kids living in poverty.
If this Government can give billions to the banks for property speculators to get richer, than can spend $100m a year to feed every hungry kid.
Increasingly having independent opinion in a mainstream media environment which mostly echo one another has become more important than ever, so if you value having an independent voice – please donate here.
If you can't contribute but want to help, please always feel free to share our blogs on social media.