Unbelievable…
Covid 19 coronavirus: WHO investigators denied access to Wuhan by Chinese officials
World Health Organisation (WHO) investigators have been denied access to Wuhan – the city largely thought to be where the coronavirus originated in late 2019 – by Chinese authorities, as another area in Hubei province goes into "wartime" mode over a new outbreak.
…there is enough information now to show that China lied, deceived and tricked the world about the severity of Covid.
They hid the true nature of Covid to allow Chinese agents to buy up huge amounts of PPE, arrested Chinese Doctors trying to tell the truth, and lied about how bad it actually was.
TDB Recommends NewzEngine.com
China have lied, and lied and lied about this damned virus that has killed almost 2million globally, infect tens of million more and destroyed economies.
Who the hell else could manage to get away with this kind of outrageous behaviour???
And let's be clear for the NZ Identity Politics Woke…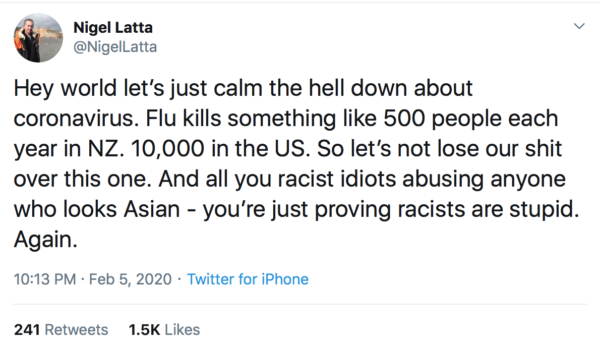 …blaming China for their Covid lies, their cover ups and their deceptions IS NOT RACIST YOU FUCKING MORONS!
China is the problem here, we must not stop demanding to know where this bloody thing came from and how China's lies made it worse!
We must decouple economically from China as soon as possible.
Increasingly having independent opinion in a mainstream media environment which mostly echo one another has become more important than ever, so if you value having an independent voice – please donate here.
If you can't contribute but want to help, please always feel free to share our blogs on social media.