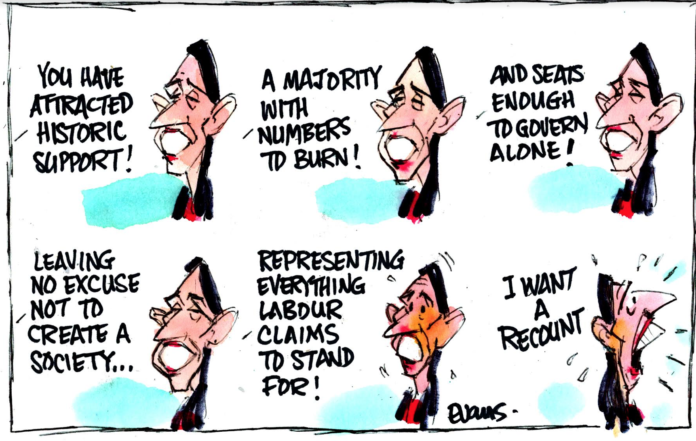 2021 is when the shit really hits the fan. The knock on impact of the pandemic will cause immense social dislocations amongst intense geopolitical strain.
New Zealand can not be immune to those stresses and strains.
Covid – It will continue to disrupt enormously. The issues of rolling out this vaccine to everyone will be a huge challenge that will need to become an annual ritual requiring 75% to gain herd immunity. The logistics of that are huge and we will be lucky to reach 75% globally by the end of 2022, so the economic damage won't really start healing for another 2 years and we will continue having the borders closed. This will impact hyper tourism, exploitation of migrant workers and exploitation of international students.
Plan B Death Cult Capitalists – The realisation by those in NZ who make money from hyper tourism, exploiting migrant workers and exploiting international students will be that the NZ domestic population are more than happy to keep the borders shut to stave off the images of pandemic that are coming out of Europe and America. This means the Death Cult Capitalists have to scare Kiwis into seeing the economic damage as greater than the public health carnage. Expect the Death Cult Capitalists to get more and more shrill as their wealth starts to become impacted by the border shut down.
Rent Rise Protests – Brendon Harre makes the devastating point that the current imbalance in home ownership will strip the poor bare in NZ.
TDB Recommends NewzEngine.com
The excruciating explosion in house prices that Labour have fuelled with billions poured into corporate banks for property speculators over the last few months will cascade down into profit maximisation of housing as a commodity.
That means evil rent rises in an over heated market that is close to boiling point.
Jacinda's kindness means jack shit if people are thrown onto the streets because the unregulated, untaxed property speculation market has erupted AFTER her Government fed the machine AND ruled out a capital gains tax.
What's the point of saving us from a virus if you can't pay the rent?
The neoliberal NZ experiment has spawned a baby boomer subdivided middle class whose only illusion of wealth is the increasing property valuations generated by unfettered over seas buyers and slum lord property speculators.
Rent Rise Protests is the spark.
Unemployment, poverty, homelessness and inequality to rise – We are expecting 70 000 more people on welfare, joblessness to spike and with those pressures, homelessness will rise as inequality deepens. 22 000 are on social housing waiting lists, 1 in 5 children are in poverty and property speculators are driving generations out of home ownership.
Crime Wave – The 501s now have their supply chains for South American Cartel meth established alongside a stand over regime on the domestic gangs. Expect more brain haemorrhages as older meth users smoke purer and cheaper meth and an explosion of violent crime aimed against Dairies and Bottle Stores as desperate users try to rob for cash. Guns are pouring into the country because of the meth trade. This alongside the economic fall out of the pandemic will see a crime wave across the country which will give National their first chance to play the law and order card. There is also growing extremism from prisoners who have served long sentences without any rehabilitation.
Ihumātao whiplash – The deal at Ihumātao is going to spark a serious of similar occupations around the country as other Māori rise up against unjust previous agreements.
Free Speech implosion – The Hate Speech legislation has the potential of igniting a debate the Left aren't ready to argue convincingly. The backlash by the woke in social media feeds will have people fearing less for minorities exposed to hate speech and fear more being accused of hate speech.
Radicalisation & Polarisation – With all the economic stresses and ease of disinformation, expect radicalisation and polarisation to build, not dissipate.
Climate Crisis – We will face droughts, cyclones, forest fires and extreme rainfall events. The damages will mount alarmingly. Labour and the Greens will push for recommendations early in the year for emission cut backs and the Agricultural Lobby will faint at any mention of methane inclusion. Water reforms will keep David Parker too busy to do anything else.
Labour & Jacinda – Jacinda will increasingly be called on by global partners to front and lead more geopolitical fronts. Labour's Caucus will baulk at the lack of actual transformative change and start to agitate for far more than Grant wants to pay for.
National – Will continue to wander for 40 days and 40 nights in the desert. Judith will use the crime wave to promise public floggings, but National are too deeply dysfunctional to offer a credible alternative.
Greens – Will increasingly look like they are propping up mediocrity and tepid nothingness. Won't be able to help themselves over the Hate Speech legislation. Members will get increasingly frustrated by the lack of anything meaningful.
ACT – Will manipulate the Free Speech debate and continue to cannibalise National vote. Will crack 10%.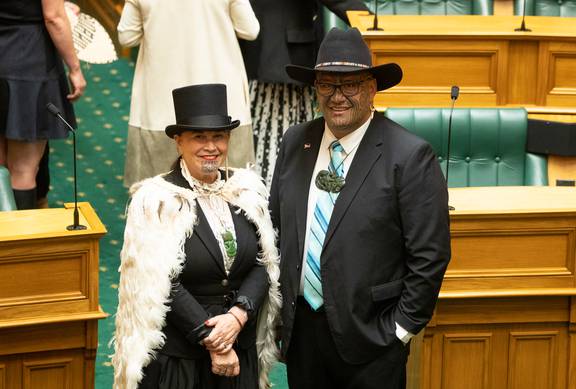 Māori Party – Have so many targets to shoot at, will continue to hold the Government's feet to the fire.
Increasingly having independent opinion in a mainstream media environment which mostly echo one another has become more important than ever, so if you value having an independent voice – please donate here.
If you can't contribute but want to help, please always feel free to share our blogs on social media.