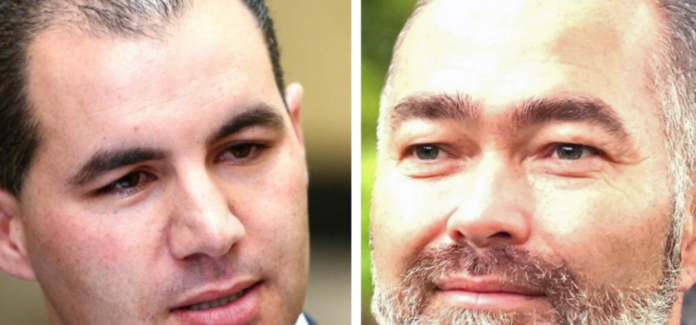 Hahahahahahahahahahahahahahahahahaha…
Jami-Lee Ross, Billy Te Kahika locked in ugly money dispute after Advance NZ's split from Public Party
Advance NZ's Jami-Lee Ross has threatened former co-leader Billy Te Kahika with legal action after a nasty public stoush over donations following its split from the NZ Public Party (NZPP) last month.
Te Kahika's NZPP joined forces with Advance NZ ahead of the 2020 election campaign, with the pair hoping to combine their party's followings to get a party vote above the 5 percent threshold required to get into Parliament.
But they endured a horror election night, registering just 28,434 votes – less than 1 percent of total votes cast.
TDB Recommends NewzEngine.com
The parties split at the end of October, with Te Kahika saying the NZPP would still work with Advance NZ on common goals and maintain a "strong respect and friendship" with Ross.
However the duo's relationship appears to have soured considerably in the weeks since, with Te Kahika Jr claiming Ross took all the funds from a bank account he believed the NZPP had joint access to – an allegation both Ross and his party have denied.
…I don't care about the minutiae of their war against each other, I just love that it's imploded.
These two snake oil merchants who manipulated peoples fear with Covid Conspiracies deserve everything they get. They are wretched politicians who managed to exploit voter's ignorance in the most venal manner at the most vulnerable of times.
A plague of genetically modified Covid spread by 5G to bring about a shadowy one world Government on both their houses!
Hahahahahahahahahahaha.
They deserve each other!
Increasingly having independent opinion in a mainstream media environment which mostly echo one another has become more important than ever, so if you value having an independent voice going into this pandemic and 2020 election – please donate here.
If you can't contribute but want to help, please always feel free to share our blogs on social media.