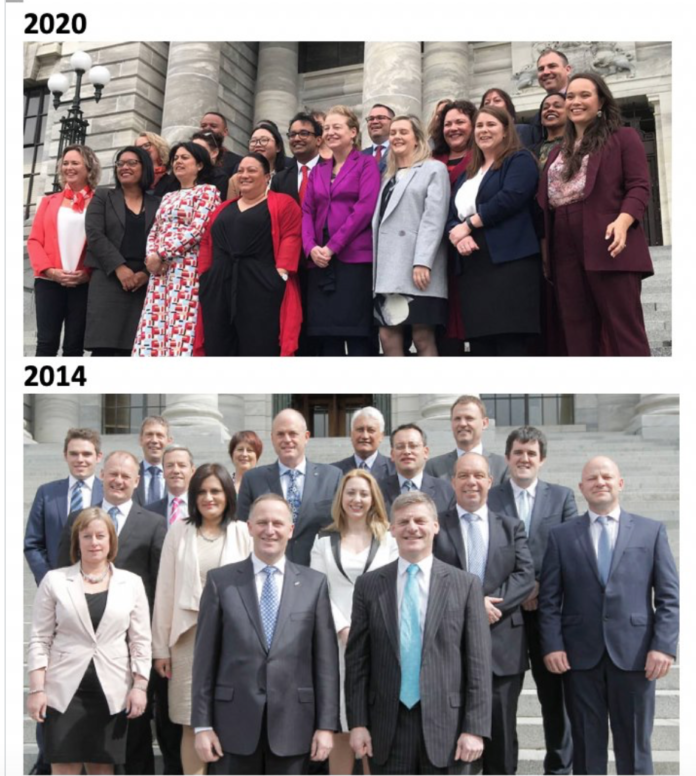 Two photos just 6 years apart of new MPs being welcomed to the House reveals the significant shift towards diversity in our country in that short time.
I also think the two photos reveal why National is facing more than just a leadership issue – because they are increasingly looking like a monocultural party in a nation that has clearly becoming multicultural.
This in turn reveals why Labour shouldn't worry that by implementing more progressive changes they will somehow lose voters who once supported National but chose to vote Labour this time around.
Why? Because ,political ideologies aside, the future is in diversity – and that is where the numbers are.
So if Labour wants to be returned to power in 2023 they would be wise to seriously review it's rejection of the recommendations of its own tax working group.
They really do need to demonstrate this second term that they are prepared to govern in the interests of the many, not the few.
Bryan Bruce is one of NZs most respected documentary makers and public intellectuals who has tirelessly exposed NZs neoliberal economic settings as the main cause for social issues.
TDB Recommends NewzEngine.com