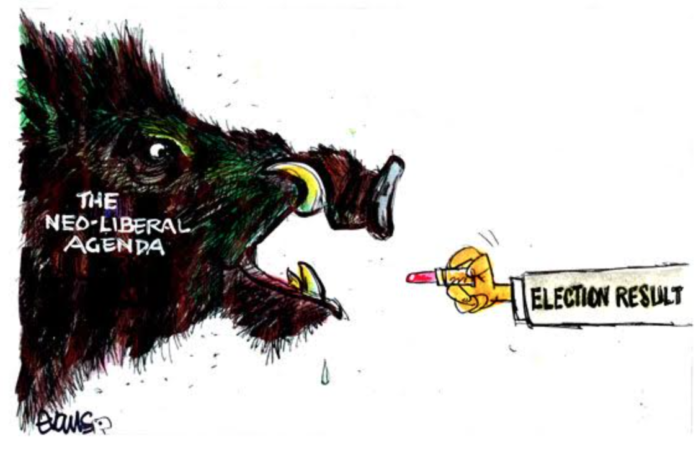 My dear Comrades. Brothers & Sisters, fellow citizens of Aotearoa.
Today is our formal day of election.
The arguments are done, there is no more debate, adverts and campaigning is over, you have the sacred privilege of making up your mind as an individual in our society in that voting booth.
Let us rejoice whatever the outcome tonight, because our democracy is the winner here. The peaceful transfer of power without violence or intimidation is a sacred blessing we enjoy on a planet where many are denied this dream.
We must lay our verbal weapons and social media stones to one side now as we graciously accept the will of the people.
TDB Recommends NewzEngine.com
There won't be any posting on TDB today and we will be offline until 7pm when we will begin live streaming results.
On the election night we are plotting and you are welcome…
…and I will be covering the election live on MagicTalk from 7pm on Saturday with Sean Plunket, Damien Grant and a host of others.
We will try and call the election before Radio NZ.
Increasingly having independent opinion in a mainstream media environment which mostly echo one another has become more important than ever, so if you value having an independent voice going into this pandemic and 2020 election – please donate here.
If you can't contribute but want to help, please always feel free to share our blogs on social media.