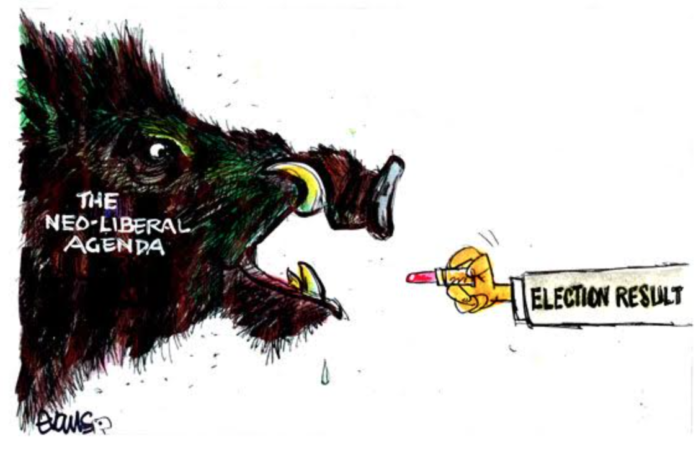 The extent of the Labour Party win tonight is truly extraordinary.
On track to win a total majority in the Party vote, Labour also turned the following electorates
East Coast
Hamilton East
Hamilton West
Hutt South
Ilam
Invercargill
Nelson
New Plymouth
Northcote
Northland
Rangitata
Rangatiki
Rotorua
Tukituki
Otaki
Wanganui
Whangarei
Upper Harbour
Waimakariri
Wairapa
Chloe Swarbrick has also won Auckland Central and the Maori Party look like they have won Waiariki.
We are on track for a Labour+Green+Maori Party Government.
TDB Recommends NewzEngine.com
How the mandate is used is the big issue.
I'm off to drink a lot.
Talk tomorrow.
Increasingly having independent opinion in a mainstream media environment which mostly echo one another has become more important than ever, so if you value having an independent voice going into this pandemic and 2020 election – please donate here.
If you can't contribute but want to help, please always feel free to share our blogs on social media.