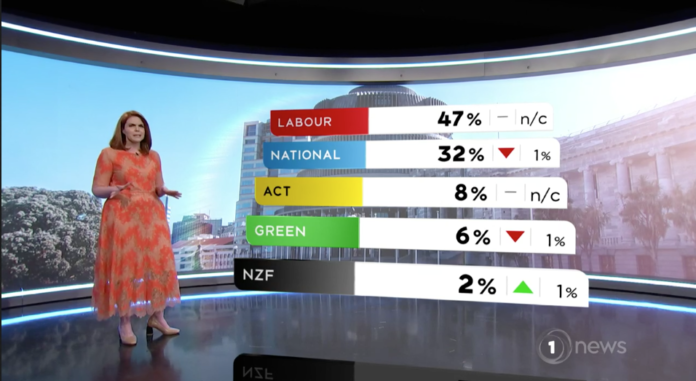 So we are now less than a week until the 2020 NZ Election due on October 17th.
Labour + the Greens + the Māori Party are the holy grail progressive Government mix.
National, ACT, House of Slytherin, White Walkers and the Sith are the holy grail of the Hard Right.
National are so keen to kill Judith as leader, they are starting to publicly start the stoning.
Jacinda has reached peak Mother of Dragons popularity with the mildest most tame policy Dragons ever seen.
TDB Recommends NewzEngine.com
ACT continue to gut National.
The Greens will limp home over 5% or better still, Chloe will beat the intensely  disagreeable Helen White in Auckland Central.
Fringe anti-Jacinda political party wasted vote will boost Labour.
God I love that.
Advance NZ, NZPP, New Conservatives, Vision. Suck it!
Here is how the political landscape stands with less than a week until the 2020 NZ Election.
DATES:
14 October, 8.30pm: Newshub Decision 2020 The Euthanasia Question, moderated by Patrick Gower. Live on Three, ThreeNow, Newshub's Facebook page and YouTube account.
Thursday 15 October – The final Leaders' Debate airs at 7-8pm on TVNZ 1. Featuring Jacinda Ardern and Judith Collins, this will be the last broadcast debate before New Zealanders head to voting booths on Election Day. Moderated by Jessica Mutch McKay.
Friday 16 October: Advance voting ends
Friday 16 October midnight: The regulated period ends. All election and referendum advertising must end. Signs must be taken down by midnight.
Saturday 17 October: Election day. Voters can vote from 9am to 7pm.
17th October 7pm – The Greatest NZ Election Results Show on Earth: Magic Talk Radio with Sean Plunket, Damien Grant and Martyn Bradbury
Friday 30 October: Preliminary results for the referendums
Friday 6 November: Official results for the general election and referendums
ELECTORATES TO WATCH:
Tāmaki Makaurau – Possible surprise win for Māori Party
Te Tai Hauāuru – Possible surprise win for Māori Party
Waiariki – Possible surprise win for Māori Party
Whanganui – Possible surprise win for Labour Party
Auckland Central – Possible surprise win for the Greens
Wairarapa – Possible surprise win for Labour Party
Hutt South – Possible surprise win for Labour Party
Banks Peninsula – Possible surprise hold for Labour Party
East Coast – Possible surprise win for Labour Party
Tukituki – Possible surprise win for Labour Party
Nelson – Possible surprise win for Labour Party
Takanini – New electorate.
Northcote – Possible surprise win for Labour Party
Upper Harbour – Possible surprise win for Labour Party
LABOUR: Prediction just under 50%
It will be a Labour majority or a Labour led government, whatever it is, Labour are winning.
Jacinda has reset leadership and what it means to be a leader.
The most important women in my life, mother, daughter, friends, whanau,  all walk 5 inches taller because of Jacinda's leadership.
She has made us proud on the international stage and at times of crisis her empathy and compassion have made NZ a shining global example.
After terrorism, volcanism and the plague, she has damn well earned a second term
Has anything remotely transformational occurred in terms of poverty, inequality, justice reform, suicide or housing? Only the baby steps of drunk baby.
But she has earned the chance to rectify that with a second term that doesn't include the hand break of NZ First.
Labour winning a majority with such timid policy is going to be like waking up on Christmas morning only to be informed the family have all converted to Judaism.
NATIONAL: Prediction less than 30%
National are in such a bad position, they have already started turning on Judith before the election has even happened.
Judith on the campaign trail has been a terrible failure because she has all the compassion of a hungry wolverine in a premature baby ward. She wears a mask to protect Covid from her! Every time the people see more of Judith, the more they recoil in horror.
Judith is VERY popular with people who refer to Jacinda as 'Cindy', unfortunately they number a hundred thousand in an election that is measured in the millions.
The moment Judith fails, National will execute her and start the Luxton Dynasty.
They will bury Judith's head and body separately so she can't come back from the grave.
NZ FIRST: Under 5% – No electorate
Goodbye Winston Peters
Though we never knew you at all
You had the audacity to impose yourself
While those around you crawled
They crawled out of the media
And they whispered into your brain
They set you on the treadmill
And they made you change your game
And it seems to me you lived your life
Like a whisky in the wind
Never knowing which dog whistle to cling to
When the sinking polls set in
And I would have liked to have known you
But I was just a kid
Your whisky drained out long before
Your legend ever did
GREENS: 5%? 
Ok.
We have to keep them in and over 5%. But I swear, after the election, there has to be some fundamental change of culture inside there!
Oh and vote Chloe for Auckland Central, just to annoy Labour.
ACT: 8%
David Seymour is like right wing herpes.
He just won't go away.
ACT doubled their vote using the Free Speech fiasco the woke handed him and once ACT started recording 2MPs, they became a viable political hostage for the NZ NRA who have hijacked the Party and are demanding 1080 be banned because it means less animals for them to shoot.
Paul Goldsmith is such an over rated muppet who can't add properly that ACTs insane economic platform of Uranium Bonds and Toxic Waste deregulation looks good in comparison.
David's last perforce in the Multi-Party leaders debate was terrible. Who slipped 10 Xanax into his diet coke? Why was he so sleepy? Was this him trying to be a statesman? Yawn. He's the the smart arse under grad with intolerable right wing opinions, that's who he is, a rebel no one likes following a flawed free market philosophy that isn't relevant any longer. He's not this dry balls City Council requisition officer who turned up to speak slowly at the debate. ZZZZZZZZZZZ.
ACT have crazy policy like lowering the minimum wage, the more toxic they are, the less likely the electorate will turn to National+ACT in 2023.
MAORI PARTY: Prediction 3 electorates + 1 off Party list
If the Māori Party win Tāmaki Makaurau, Te Tai Hauāuru and Waiariki they will create an overhang which will lift the Parliamentary majority required.
TOP: Prediction 2%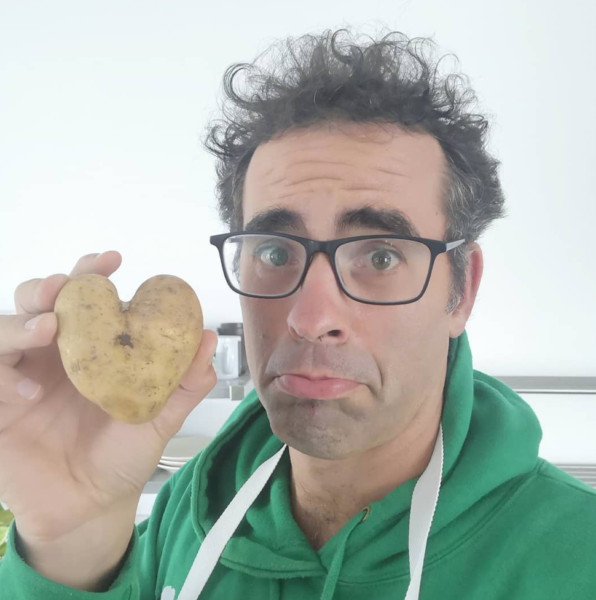 Great policy on Sugar Tax, reminded everyone that they actually have some bloody good ideas. Unfortunately no one is voting on policy this election.
New Conservative Party: Prediction less than 3%
Hateful of abortion, solo mothers, gays, solo mothers, cannabis and solo mothers, the New Conservatives love guns, patriarchy and more guns. Paranoid and frightened of any idea post the renaissance, the New Conservatives would represent a great leap backwards for New Zealand. Their half truths and disingenuous lies make them the political version of Whaleoil, but with less charm. They will gloriously rob the Right by wasting vote.
Clearly the New Conservatives haven't scarified enough livestock because God has forsaken them. They are spiteful liars who openly deceive and manage to sum up all that is bad with religion.
Vision NZ: Prediction less than 1%
When God hates you more than he hates the New Conservatives, you have more than electoral problems.
Advance NZ – NOTHING!
Clowns going nowhere. Total hype, no trouser.
Good riddance.
REFERENDUM: 
The latest Cannabis Poll is out and it suggest we could beat the dirty filthy religious right prohibitionists!!!!
NZ Election 2020: New poll shows cannabis likely to become legalised
A new poll shows cannabis legalisation is on track to pass in the upcoming referendum, but only if Kiwis turn up to vote.
COME ON KIWIS!
We must fight the prohibitionists and those like the National Party who wish to empower Organised Crime with the status quo.
Let me tell you a wee story.
I was the co-editor of Craccum the Auckland University Student Magazine in 1993.
My co-editor and I published an infamous article called the Drug Supermarket where we noted that because cannabis was illegal, criminal gangs were moving into the upper common room and were setting up shop. One such criminal element selling drugs there was the serial rapist, the Parnell Panther, who once outed in the article, threatened to kill my co-editor who then had to go into hiding. 
Oh the joys of a tertiary education. Good times, fun times.
27 years ago, it was astoundingly obvious that the prohibition of cannabis only empowered organised crime and that the hundreds of thousands of kiwis who have been arrested, hurt and damaged by this counter productive and spiteful war on drugs, especially when the drug is far less harmful than booze and tobacco, is beyond tolerance any longer.
This isn't ultimately about markets, or marketing, or gutless cowardly politicians, it's about getting the god damned state out of our fucking faces comrades.
We know it's a racist system that penalises Maori and Pacifica far harsher than pakeha, this is about human rights and pushing the state out of our lives.
If you smoke weed, you shouldn't be made a criminal. It's as simple as that. 
Advance voting for the election and referendum is open now!
Vote yes and het these prohibitionist arseholes out  of our faces!
CONCLUSIONS:
With the enrolment rule changes that allow for enrolment on the day, prisoner voting alongside booths in Marae, I think we will see a large turnout from groups who don't normally vote.
I think overseas votes will go overwhelmingly to Labour and not the Greens.
I think with the huge number of fringe parties we will see more wasted vote than ever before.
I think National will be lucky to gain 30%.
NZ First won't be politically relevant.
ACT will suffer rapid growth pains.
Because of the high amount of wasted vote, the Māori Party should be able to gain an extra seat from their list with as little as 1% if they win an electorate seat.
There is one outcome from the Rubric cube of MMP that produces the most progressive Government NZ could ever have.
This most progressive Government ever could actually implement the radical reforms necessary for the reset our economy and society urgently require post pandemic and rebuild the sustainable re-imagination the climate crisis demands.
If the Māori Party win Tāmaki Makaurau, Te Tai Hauāuru and Waiariki they will create an overhang which will lift the Parliamentary majority required.
You could have a situation where Labour poll just under the majority and require the Greens to form a majority, but the Greens could be argued with that they should include the Māori Party in their negotiating team so that it's a Labour, Greens, Māori Party Government with all the extra policy leverage that would come with both parties negotiating with Labour as a united front.
The Greens + Māori Party negotiating team could negotiate a first 100 days legislative platform to ensure the change is transformative and immediate.
The Left might be able to actually wield a mandate.
The Right are just waking up to this and are launching a Taxpayer Union fear attack trying to scare the bejesus out of the landed gentry with the Greens wealth tax.
I don't think it will work, if anything it will convince wavering National voters to give Labour their party vote to block the Greens while the message of real reform will keep enough Labour voters party voting Green.
We could have a very exciting Election night result.
Increasingly having independent opinion in a mainstream media environment which mostly echo one another has become more important than ever, so if you value having an independent voice going into this pandemic and 2020 election – please donate here.
If you can't contribute but want to help, please always feel free to share our blogs on social media.