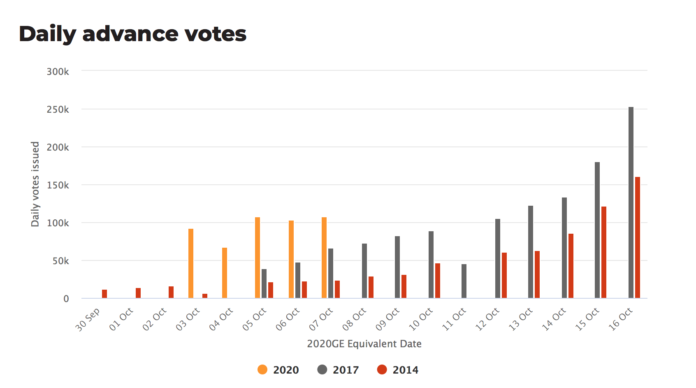 Incredible numbers of NZers are voting early.
This time in 2014 we had 118 000 advance votes.
This time in 2017 we had 153 000 advance votes.
Today we have almost half a million advance votes!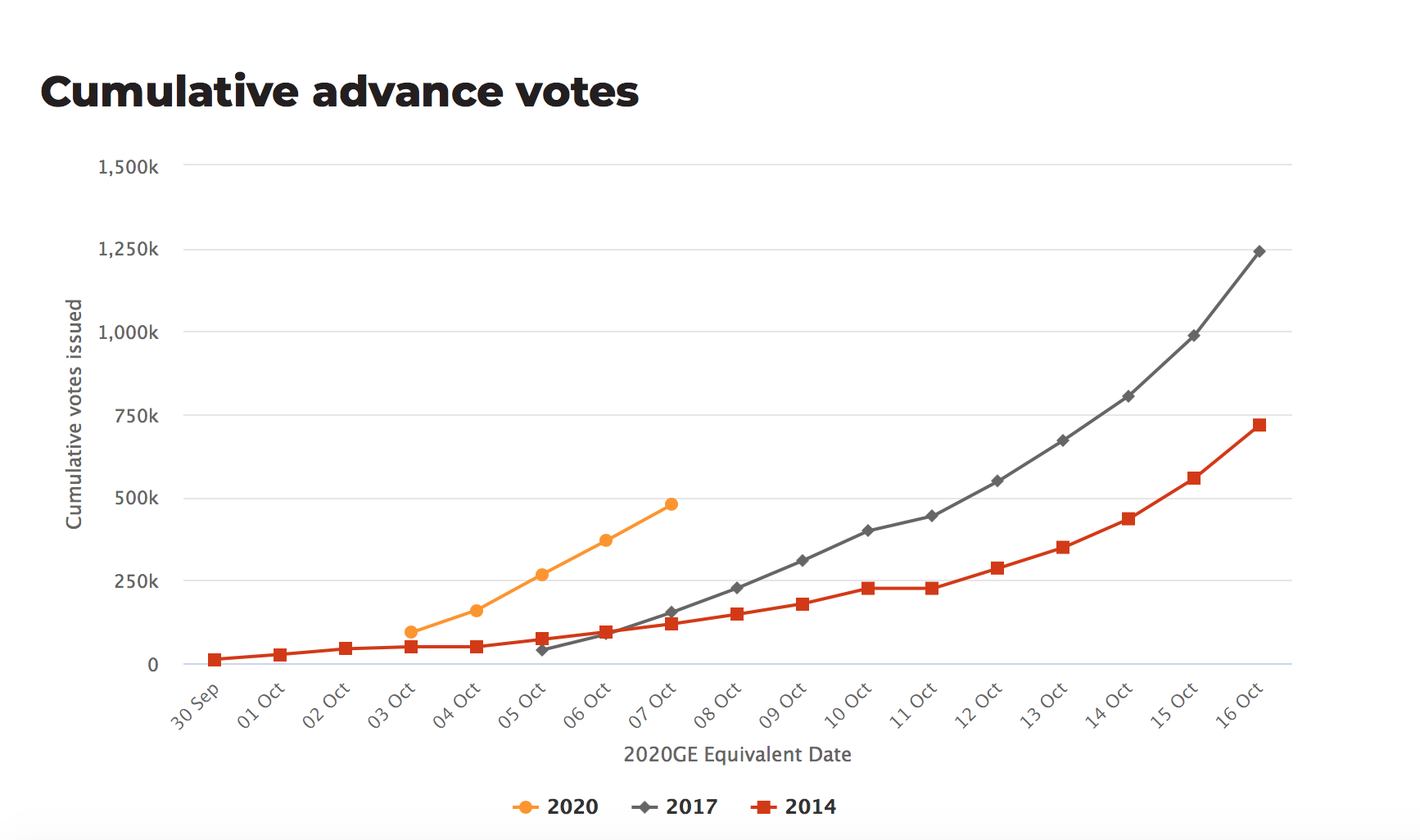 TDB Recommends NewzEngine.com
An enormous number of Kiwis have already made up their mind and voted, it feels like that would be benefiting Labour well before it benefits National.
This could suggest that we are on track for an enormous voter turn out, and that would make sense.
This lockdown impacted everyone, people normally very apathetic to politics will now have been pulled into the debate and will have an opinion, add to this the ability to enrol and vote on election day (something that denied over 40 000 votes in 2017), prisoners voting and higher levels of overseas enrolment and we could see a larger turn out.
Increasingly having independent opinion in a mainstream media environment which mostly echo one another has become more important than ever, so if you value having an independent voice going into this pandemic and 2020 election – please donate here.
If you can't contribute but want to help, please always feel free to share our blogs on social media.