So we are now 33 days away until the 2020 NZ Election due on October 17th.
As a mountain of the sick keeps exploding around the planet, The Shire looks like a far better place to stay than Mordor.
So.
Who will you trust to save the Shire?
Jacinda Baggins or Judith Nazgul?
TDB Recommends NewzEngine.com
The most recent internal UMR Poll says the majority of Hobbits demand Jacinda Baggins.
Judith Nazgul apparently terrifies too much to be trusted.
Here is how the political landscape stands with less than 5 weeks until the 2020 NZ Election.
DATES:
19 September, 9.30am: Newshub Nation presents Battlegrounds – a special programme dedicated to some of the most hotly-contested electorates in the country, featuring a debate between the key Northland Candidates, on location in the Bay of Islands.
Tuesday 22 September – The first Leaders' Debate takes place between Jacinda Ardern and Judith Collins at 7-8.30pm on TVNZ 1. Moderated by John Campbell.
Monday 28 September – The Young Voters Debate in association with Auckland University will feature candidates from a range of parties and will be live streamed via 1news.co.nz and 1 NEWS social channels. Moderated by Jack Tame.
Wednesday 30 September: Overseas voting starts
30 September, 7.30pm: Newshub Decision 2020 Leaders Debate with Jacinda Ardern and Judith Collins, hosted by Patrick Gower and post-debate analysis by Tova O'Brien with guest panellists. Live on Three, ThreeNow, Newshub's Facebook page and YouTube account. Simulcast on Magic Talk.
Saturday 3 October: Advance voting starts
3 October, 9.30am: Newshub Nation presents Powerbrokers, its multi-party leaders' debate  featuring the Green Party's Marama Davidson , the ACT Party's David Seymour, and John Tamihere from The Maori Party.
7 October, 8.30pm: Newshub Decision 2020 The Cannabis Question, moderated by Patrick Gower. Live on Three, ThreeNow, Newshub's Facebook page and YouTube account.
Thursday 8 October – The Multi-Party Debate will include NZ First, The Green Party and Act at 7-8pm on TVNZ 1. Moderated by Jessica Mutch McKay.
14 October, 8.30pm: Newshub Decision 2020 The Euthanasia Question, moderated by Patrick Gower. Live on Three, ThreeNow, Newshub's Facebook page and YouTube account.
Thursday 15 October – The final Leaders' Debate airs at 7-8pm on TVNZ 1. Featuring Jacinda Ardern and Judith Collins, this will be the last broadcast debate before New Zealanders head to voting booths on Election Day. Moderated by Jessica Mutch McKay.
Friday 16 October: Advance voting ends
Friday 16 October midnight: The regulated period ends. All election and referendum advertising must end. Signs must be taken down by midnight.
Saturday 17 October: Election day. Voters can vote from 9am to 7pm.
17th October 7pm – The Greatest NZ Election Results Show on Earth: Magic Talk Radio with Sean Plunket, Damien Grant and Martyn Bradbury
Friday 30 October: Preliminary results for the referendums
Friday 6 November: Official results for the general election and referendums
LABOUR: Prediction 50%+
Labour Mandarins are only realising what I've been at pains to yell at them since this pandemic occurred, that there has been a tectonic realignment of political loyalties thanks to Jacinda's incredible leadership and as such they will win a majority and with that majority they now have to suddenly do something.
That's what the tax hike, renewable energy and Māori public holiday are all about, big gestures that Labour can point to when their supporters suddenly realise there's no Winston hand break and start demanding transformative change.
Of course, actual transformative change requires something like this for a first 100 day plan…
-Lower Voting Age to 16
To strengthen the franchise of democracy we need to expand it to 16 year olds. They will live with the realities of the climate crisis, they need a voice at the table. The naked truth is that Political Parties will only listen to their concerns when there are votes in it. At a time when our democracy is going to be stressed most, we need young peoples drive and vision to consistently challenge the foot dragging.
-Double Welfare Payments
We have been kind to the newly unemployed by providing them with a welfare payment that is twice that f the 'normal' benefit. This has painfully reminded everyone of the hurt being unemployed generates. We must be kind right now. This pandemic isn't ending until there is a vaccine, and that's not going to be until the end of 2022 – and that's the best case scenario. We need to lift ALL benefits to the higher level until there is a vaccine universally available. We can not pretend this economic downturn doesn't damage the poorest amongst us hardest. We must support them during this pandemic or the social damage will be explosive.
-Free mental health counselling services
The stress that is rupturing throughout our communities comes on top of a mental health landscape that is blighted by some of the worst stats. We simply need to expand counselling and make it free. Not targeted. Free. It is incredibly important that these services are all universal because that's the only way to ensure the need is being met. Free counselling services are one of the ways the State can safeguard the mental health of the nation during this crisis.
-Free Public Transport for registered Hop Cards
One of the problems with the public transport system during the current lockdown is that unregistered hop cards provide no info to the track and trace teams. Make all public transport free but only with a registered Hop card. This would reduce costs to public transport users while providing essential information during an outbreak.
-Overstayer Amnesty
We have over 11 000 overstayers and tens of thousands more migrant workers and tourists currently in NZ. Until a vaccine is available, we must have an overstayer amnesty, we can't have effective track and trace if people are too frightened to come froward. Just pass an amnesty for everyone currently here. It's not right to force people out of a country that doesn't have Covid into a world full of it. That's not us as a people.
-30 000 new green State Houses plus rent to own options for state tenants
The only way the failed rental market can self correct is if the desperation is removed from the bottom of the market. Remove beneficiaries and the working poor out of the private rental market and the slumlords will be forced to upgrade their slums. Provide a State House for life with a means to own that house via rent to own methods and we could lift an entire class of NZers out of poverty. Building the state houses in the most sustainable way is an immediate need.
-Freeze on all rents until a vaccine is available
The amputation of vast chunks of our economy can't be ignored. Expecting renters of commercial or residential properties to pay more in rentals is free market capitalism at its most broken. This moment requires an agreed understanding that the rents don't go up until a vaccine is available, and when I say agreed, I mean the renters. Landlords will get told what we've agreed to.
-Carbon neutral with agricultural emissions included by 2030
The current plan to be carbon neutral by 2050 is a mockery of the problem we face with the climate crisis. I appreciate the climate crisis is an issue in of itself, but the urgency that it demands requires a change of gear expressed in the first 100 days. Bring it forward to 2030. Include agricultural emissions. History is watching.
-Feed the Kids – free breakfast and lunches across all schools
Feed all our children healthy food that will provide them with the best fuel to learn while building community with the breaking of bread daily. It is obscene that we aren't doing this already. This isn't about letting parents off from feeding their children, it is providing the basic level of kindness we extend to all our children.
-Remove GST from fresh fruit and vegetables
This truncated economy and elongated hardship requires changes that are immediate and long lasting. Removing GST from fruit and vegetables is a way of making good choices at stressful times easier. That's what the State is supposed to provide. Reward people for making better choices.
-Sugar Tax
These sugar pimps who push an addictive and lethal drug must be hit with a 20% tax. Everyone has to help pay for the damage they do and it's time Big Sugar paid for their damage.
-Free Dental for all children & beneficiaries
This is urgent and needed now.
-Digital tax on Facebook/Google used to fund NZ Journalism
We have seen an explosion of conspiracy theories damage the credibility of our democracy. This is being driven via Facebook and Google, two international entities that currently gut the mainstream media's revenue streams. We must join with Australia and hit them with a media tax which is ring fenced and ploughed into NZ journalism alongside a major boost for public broadcasting including a youth radio station and 24hour TV News service.
-Financial Transaction Tax
The wealthy speculate off the exploitation of greed. Tax them with a Financial Transaction Tax, bring in huge sums of revenue from those who speculate so we can afford these social programs and actively attempt to rebalance the inequalities.
-Immediate expansion of State capacity
35 years of amputation under neoliberalism has left a state barely able to function. The NZ public sector employs 295 800, the pandemic has highlighted what that shortage of capacity does. We need a wholesale boost to the capacity of the State so that we can handle this ongoing issue and have the capacity to deal with the next crisis.
-10 sick days
Just do it.
…and once Labour gain their majority let us as the democratic majority point out Labour have a moral obligation and responsibility to actually use that mandate and force through transformative change and not just serve us up nice symbolic gestures.
Or else.
NATIONAL: Prediction less than 30%
This election is based on how frightened people feel during this pandemic.
Sadly the numbers are suggesting National are screwed when it comes to positive feelings…
Survey: Jacinda Ardern makes voters feel more 'hopeful' than Judith Collins
New research shows Prime Minister Jacinda Ardern makes nearly twice as many people feel hopeful and proud than leader of the Opposition Judith Collins.
The Horizon Research Survey found Ardern made people feel more 'comfortable,' 'pleased,' 'hopeful,' and 'proud' than Collins – who was more likely to make people feel 'angry,' 'afraid,' 'nervous,' 'disappointed,' and 'disgusted'.Horizon asked a sample of 1249 respondents over the age of 18, to rate the feelings evoked by both leaders, overall:
46 percent said Ardern made them feel 'hopeful,' compared with 24 percent for Collins.
43 percent said Ardern made them feel 'proud,' compared with six percent for Collins.
13 percent said Ardern made them feel 'excited,' compared with nine percent for Collins.
43 percent said Ardern made them feel 'comfortable,' compared with 15 percent for Collins.
34 percent said Ardern made them feel pleased,' compared with 10 percent for Collins. 
…speaking with people who are watching the focus groups talking about Judith and Jacinda, the group reactions are almost night and day.
When Judith's photo is shown, there is an audible groan of deep trauma and many report the room temperature to plunge. Breast feeding mothers have their milk turn, children become ashen in completion and nervous in their disposition while men experience a loss of colour during their dreams.
When Jacinda's photo is shown however, respondents report to feeling lighter, happier and those with terminal illness gain miraculous recoveries. The infertile become pregnant and weak become strong. Pet owners claim they see their lambs lying down with lions.
Apparently a 20 year political reputation as 'Crusher' can't be washed off 6 weeks before an election.
What a surprise.
Judith wears a mask to protect the Covid virus from her!
NZ FIRST: Under 5% – No electorate
SHUT UP JAMES!
GREENS: 4% + 1 electorate
At this stage as the Greens limp along friendless and only just realising how alienating their Identity Politics Cancel Culture Virtue Signalling Pure Temple stuff has become, you kinda just feel sorry for them now.
They feel like cult members coming out of their bunker blinking with surprise that no one wants to be their mates, like Unbreakable Kimmy Schmidt minus the charm and basic human warmth.
If we pass the Euthanasia referendum, the Greens are the first ones we should use it on.
Hush now, go to the light Green Party, go to the light.
Chloe Swarbrick winning in Auckland Central is our only hope now.
ACT: 5% + 1 electorate
He's getting a bit nutty now. David claimed that state sanctioned holidays like Christmas were a sure sign of a fascist state. He backtracked this claim by using the Judith Collins, 'I was only joking' defence.
How can he be so pro guns and yet have so little to say about cannabis reform? Where is the freedom and liberty when it comes to what an individual takes into their own body?
How come freedom is only defined by ACT as the freedom to kill yourself and the freedom to own a gun? How mutilated is their sense of 'Freedom'?
MAORI PARTY: Prediction 2 MPs
The Māori Party winning the TVNZ fight to get on the TV debate was huge. If JT knocks Jami-Lee Ross out during the multi-Party debate, the entire campaign will have been worthwhile.
TOP: Prediction 2%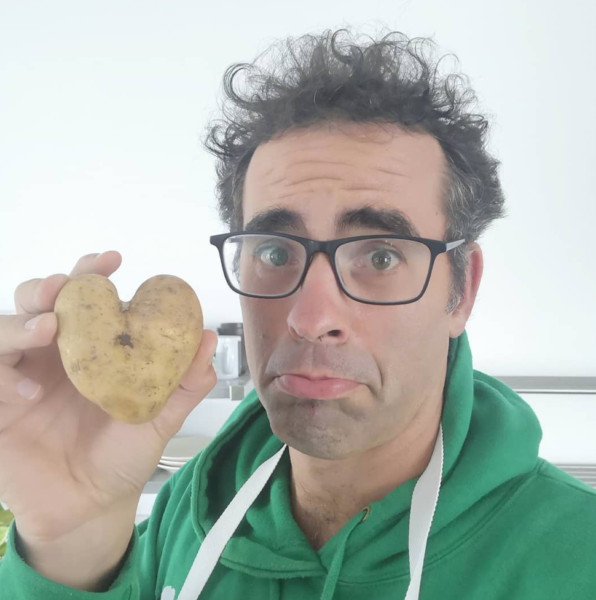 Great policy on Sugar Tax, reminded everyone that they actually have some bloody good ideas. Unfortunately no one is voting on policy this election.
New Conservative Party: Prediction less than 2%
Hateful of abortion, solo mothers, gays, solo mothers, cannabis and solo mothers, the New Conservatives love guns, patriarchy and more guns. Paranoid and frightened of any idea post the renaissance, the New Conservatives would represent a great leap backwards for New Zealand. Their half truths and disingenuous lies make them the political version of Whaleoil, but with less charm. They will gloriously rob the Right by wasting vote.
Vision NZ: Prediction less than 1%
Hates all the same things as the New Conservatives but hates Muslims most.  Libraries and clitorises would be banned if Vision NZ came to power.
One Party: Prediction less than 1%
Under ONE Party, Jesus becomes the Constitutional Head of State and God has to personally sign off on legislation. The NZDF would be given spirit spears to fight Satan and anyone caught working on Sunday is put to death. Gay Conversion treatment is mandatory for anyone who watches Glee. Electricity and any singing that isn't praising Jesus is also banned.
Advance NZ, NZPP, NZ People's Party & Reset Party
The Covid virus is not a bioengineered weapon spread by 5G to bring about a shadowy one world Government.
Jacinda is not conspiring to implement a secret socialist police state (I wish).
There isn't a plan to forcibly vaccinate everyone with a mind control serum.
These things do not exist and fermenting fear into a fantasy world where 2 + 2 no longer equals 4 isn't politics, it's toxic damaged thinking that exploits peoples fears and lack of scientific literacy.
This QAnon lunatic fringe stuff has been able to spread because of Facebook and marginalised people who are alienated by a mainstream media who only exist to sell them stuff they can't afford.
Of course those abused most by the State are going to imagine an evil far larger than what they see.
Jami Lee-Ross and Billy TK are exploiting this marginalised group in an obscene way.
It is sad to see so many good people tricked.
I demand a tag team battle on Magic Talk's Working Group!
Me plus Damien Grant vs Billy TK and JLR with Sean Plunket as the ref.
I'm calling you out Billy TK and JLR! This will be a no holds barred debate, a cage match in a bear pit!
WE GONNA GET IT ON BECAUSE WE DON'T GET ALONG!
The Integrity Party: Prediction less than nothing.
It's that ugly blue green colour you have when environmentalism gets hit by capitalism. Has the kind of Māori buzz words you get when Wellington Bureaucrats are opening a sustainable pet crematorium.
Tea Party: Prediction less than 2%
The People's Republic of China have decided their investment into National requires a new tail to wag it into an MMP Government.
REFERENDUM: 
Euthanasia and Cannabis referendum will be a lot closer than they are now.
CONCLUSIONS:
With the enrolment rule changes that allow for enrolment on the day, prisoner voting alongside booths in Marae, I think we will see a large turnout.
I think overseas votes will go overwhelmingly to Labour and not the Greens.
I think with the huge number of fringe parties we will see more wasted vote than ever before.
I think the Government will be a Labour Majority.
I think National will be lucky to gain 30%.
I think Judith will increasingly become more desperate and vicious.
NZ First won't be politically relevant.
The only hope for the Greens is Auckland central.
ACT will suffer rapid growth pains from candidates they haven't vetted properly.
Labour only need 47% on election night to get scaled up for a majority AFTER specials get counted.
Greens must hit 4.5% on election night to successfully get scaled up over the 5% threshold AFTER specials get counted..
NZ First must hit 5.5% on election night to guarantee they won't get scaled down AFTER specials get counted.
Because of the high amount of wasted vote, the Māori Party should be able to gain an extra seat from their list with as little as 1% if they win an electorate seat.
Increasingly having independent opinion in a mainstream media environment which mostly echo one another has become more important than ever, so if you value having an independent voice going into this pandemic and 2020 election – please donate here.
If you can't contribute but want to help, please always feel free to share our blogs on social media.