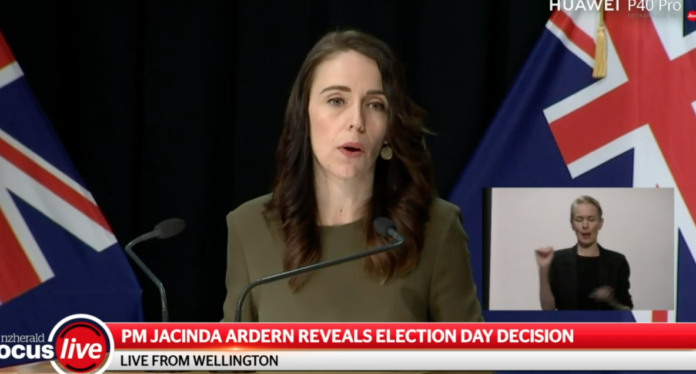 The Prime Minister Jacinda Ardern has magnanimously announced the election will be delayed until 17th October.
She has chosen for a date that will strengthen participation and safety over her own Party's interests.
She has once again shown her class and leadership.
The funniest thing about the election date pushback is the argument that for the election to be fair, Opposition Parties require more air time, when in reality, the more voters see of Judith as Leader of National, the more they recoil in horror & the lower National drops in the polls!
What many miss in this election date delay issue, is that Judith has shown absolutely no restraints to her malice & if she fails on September 19th (which I am certain of) she will tell her angry followers the election was rigged and in this conspiracy fuelled reality of the immediate now, Judith bringing down the entire superstructure of trust in the legitimacy of the Government in the middle of a pandemic could have enormously negative ramifications that we can't calculate.
TDB Recommends NewzEngine.com
TDB and Te Ao with Moana on Maori TV were the first to note the danger NZPP posed, and I'm telling you now, people are freaked out enough from the pandemic and distrustful of mainstream media to take up Judith's crocodile tears for a rigged election and do crazy shit.
It's not Labour's victory that we inoculate by giving Opposition Parties more time on the campaign trail, but the legitimacy of the actual result and authority of Government.
A big part of why Democracy works is because the Opposition gracefully accepts the result and congratulates the winning side by publicly acknowledging the victory and defeat, that is the convention but with National openly espousing conspiracy theories combined with the ruthlessness of Collins as a leader, if Jacinda doesn't give the extension, it's banned ammunition that Judith wouldn't hesitate in using.
Let me be crystal clear, we on the Left have NOTHING to fear from a delayed election- we can thrash these right wing clowns any day of the week! National's policies are a sad joke and ACT are held hostage by far right gun fetishists, Labour's vision is a thousand times more compelling than the hate stew of an ACT-National Government.
But this isn't about winning, this is about winning in a way that stops a politician as wilfully bitter as Judith poisoning the entire superstructure of Democracy.
Move the election, allow us to heal & learn from this outbreak & eliminate Judith's ability to claim the election was rigged & win not only the majority but the legitimacy of Jacinda's second term.
Kill them with kindness.
Increasingly having independent opinion in a mainstream media environment which mostly echo one another has become more important than ever, so if you value having an independent voice going into this pandemic and 2020 election – please donate here.
If you can't contribute but want to help, please always feel free to share our blogs on social media.