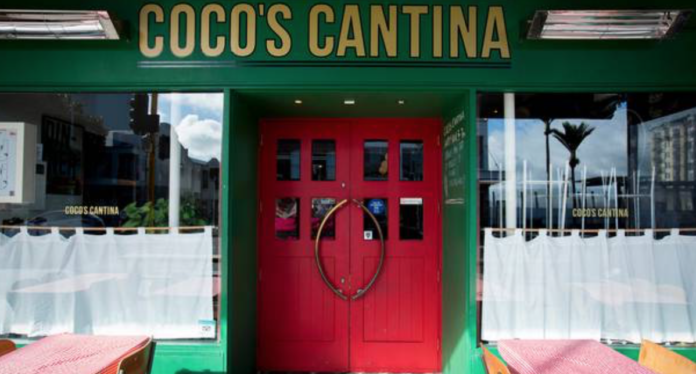 I had written about the 'Kingi' fiasco as the perfect example for the Right to use culture war excesses in their attack against us on the Left, but a new development in this bullshit has occurred that had me laughing so hard I almost choked on my cornflakes this morning.
For those coming late to this nonsense, a well know K rd woke restaurant attacked the use of the word 'Kingi' by another restaurant as an appropriation of Māori culture and proceeded to start a deplatforming cancel culture moment online to damage the 'Kingi' restaurant.
The owners of 'Kingi' have stated that they are not using the Māori word for King, but instead are using an abbreviation of Kingfish, because the restaurant is a fish restaurant  and the two owners are keen fishermen.
However, in the glorious wheel of victimhood that is woke intersectionalism, 2 Māori women running a restaurant in Krd have MORE power than all of Latin culture…
Coco's Cantina owners consider name change after claims they are appropriating Latin culture
TDB Recommends NewzEngine.com
Auckland restaurant Coco's Cantina is considering a name change after being accused of appropriating Latin culture.
It comes days after the eatery's co-founder accused a competitor of appropriation.
On Sunday, the Herald reported that Coco's Cantina co-founder Damaris Coulter had accused Auckland restaurateurs Tom Hishon and Josh Helm of appropriating the Māori word for king in their new Britomart restaurant.
Hishon and Helm – who own Orphans Kitchen – have always maintained the name Kingi is a colloquial shortening for kingfish.
But in several heated Instagram comments, Coulter accuses Hishon of "ignoring" the concerns of Māori over the name.
Now, the restaurant Coulter founded with her sister Renee has received several accusations online the name Coco's Cantina is offensively appropriating Latin culture.
…look i don't give 2 shits about this nonsense, I don't think these women have appropriated any thing the same way I don't think the Kingi restaurant has appropriated anything but it really does highlight the danger of cancel culture and subjective woke semantics run amok.
Maori are 380% more likely to be convicted of a crime and 200% more likely to die from heart disease and suicide. Maori are paid 18% less and 34% leave school without a qualification. Maori die earlier and suffer more. Those are issues we need to focus on, accusing a fucking restaurant of cultural appropriation and starting a deplatform campaign over the word 'Kingi' when we have those stats is jaw dropping in its pettiness.
When everyone is trying to piece together why the Greens fell under 5% this election, it will be this inability by woke activists to do anything other than alienate that will require attention.
Increasingly having independent opinion in a mainstream media environment which mostly echo one another has become more important than ever, so if you value having an independent voice going into this pandemic and 2020 election – please donate here.
If you can't contribute but want to help, please always feel free to share our blogs on social media.