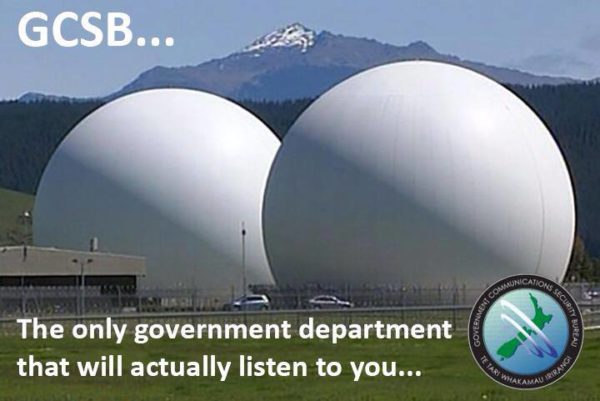 Sigh, remember the good old days (February) and the NZ woke online were screaming anyone critical of the wuhan virus was racist?
Good times, good times.
The Daily Blog of course was one of the first NZ media to argue this had all the ingredients of a full blown pandemic and that this wasn't an identity politics issue, but was in fact a possible public health nightmare and economic armageddon.
We were also the first to point out that if US military intelligence knew China was lying about the pandemic, then when were we as a 5 Eyes Ally warned?
TDB Recommends NewzEngine.com
Now we see the 5 Eyes report and it is damning in regards to how china deceived the planet…
Coronavirus NSW: Dossier lays out case against China bat virus program
China deliberately suppressed or destroyed evidence of the coronavirus outbreak in an "assault on international transparency'' that cost tens of thousands of lives, according to a dossier prepared by concerned Western governments on the COVID-19 contagion.
The 15-page research document, obtained by The Saturday Telegraph, lays the foundation for the case of negligence being mounted against China.
It states that to the "endangerment of other countries" the Chinese government covered-up news of the virus by silencing or "disappearing" doctors who spoke out, destroying evidence of it in laboratories and refusing to provide live samples to international scientists who were working on a vaccine.
…right, so the report exists and we were warned, so the following questions must be asked.
Did the GCSB/SIS through their 5 Eye contacts warn the NZ Government about China hiding the true nature of the pandemic?
If not, why not?
If they did, WHEN was the Prime Minister warned?
We need this timeline and it isn't acceptable for the Prime Minister to simply state, "I don't comment on intelligence reporting", we aren't asking for a break down of the report because the report has been leaked and we can read it ourselves, what we need to know is WHEN was the Prime Minister told that China was lying about the pandemic because I don't know if the rest of you have noticed, but we've all been locked down under an effective Police State for 5 weeks with enormous damage to our well being and personal wealth.
If the NSA/CIA didn't tell our GCSB that a pandemic was coming, then what the hell are we doing in the 5 Eyes?
If the NSA/CIA did tell our GCSB and they didn't tell the Prime Minister then what the hell happened?
And if the NSA/CIA did tell our GCSB and they did tell the Prime Minister, then when did that happen because the main criticism to date was that we were too slow to shut the borders. If the Prime Minister was warned and still didn't shut the borders, there there are serious questions that need to be raised.
And while we are raising serious questions, can we start investigating China's pandemic response yet, or is that still xenophobic because the facts to date paint a damning indictment of China…
Its major themes include the "deadly denial of human-to-human transmission", the silencing or "disappearing" of doctors and scientists who spoke out, the destruction of evidence of the virus from genomic studies laboratories, and "bleaching of wildlife market stalls", along with the refusal to provide live virus samples to international scientists working on a vaccine.
…and the growing suspicion that the Chinese may have accidentally released the virus themselves from their Wuhan Lab grow by the day…
It notes a 2013 study conducted by a team of researchers, including Dr Shi, who collected a sample of horseshoe bat faeces from a cave in Yunnan province, China, which was later found to contain a virus 96.2 per cent identical to SARS-CoV-2, the virus that caused COVID-19.
The research dossier also references work done by the team to synthesise SARS-like coronaviruses, to analyse whether they could be transmissible from bats to mammals. This means they were altering parts of the virus to test whether it was transmissible to different species.
Their November 2015 study, done in conjunction with the University of North Carolina, concluded that the SARS-like virus could jump directly from bats to humans and there was no treatment that could help.
The study acknowledges the incredible danger of the work they were conducting.
"The potential to prepare for and mitigate future outbreaks must be weighed against the risk of creating more dangerous pathogens," they wrote.
You have to be a scientist to understand it, but below is the line that the governments' research paper references from the study.
"To examine the emergence potential (that is, the potential to infect humans) of circulating bat CoVs, we built a chimeric virus encoding a novel, zoonotic CoV spike protein — from the RsSHCO14-CoV sequence that was isolated from Chinese horseshoe bats — in the context of the SARS-CoV mouse-adapted backbone," the study states.
One of Dr Shi's co-authors on that paper, Professor Ralph Baric from North Carolina University, said in an interview with Science Daily at the time: "This virus is highly pathogenic and treatments developed against the original SARS virus in 2002 and the ZMapp drugs used to fight ebola fail to neutralise and control this particular virus."
A few years later, in March 2019, Dr Shi and her team, including Peng Zhou, who worked in Australia for five years, published a review titled Bat Coronaviruses in China in the medical journal Viruses, where they wrote that they "aim to predict virus hot spots and their cross-species transmission potential", describing it as a matter of "urgency to study bat corona­viruses in China to understand their potential of causing another outbreak. Their review stated: "It is highly likely that future SARS or MERS like coronavirus outbreaks will originate from bats, and there is an increased probability that this will occur in China."
…In 1918 plague followed war. if China has had a hand in accidentally starting this pandemic,  war might follow plague.
All eyes are now on the South China Sea.
Increasingly having independent opinion in a mainstream media environment which mostly echo one another has become more important than ever, so if you value having an independent voice going into this pandemic and 2020 election – please donate here.
If you can't contribute but want to help, please always feel free to share our blogs on social media.