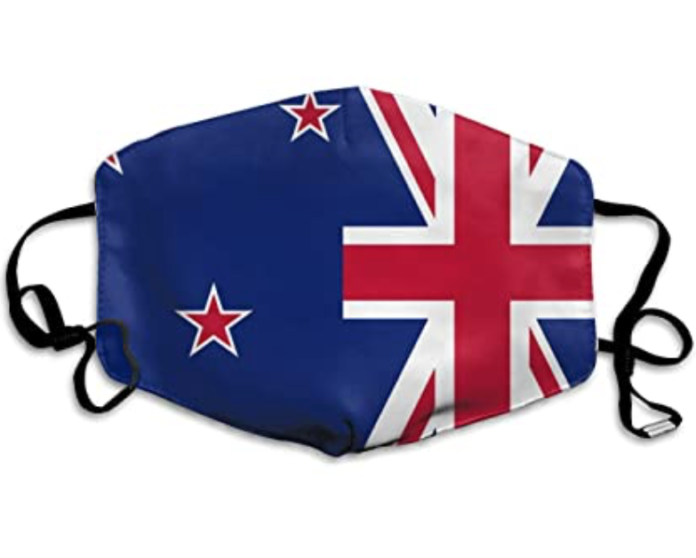 In the 1880s, economic wealth came to New Zealand by virtue of the discovery of refrigeration. Shipping huge numbers of (mainly) frozen sheep carcases to (mainly) the United Kingdom got us out of a long recession and set us up for an economic boom that lasted until the great depression in the late 1920s. A country built on carcasses, not innovation. And which emphasised certain social and cultural traits that we are glad to have left in the past, such as role sexism and resource-based racism.
The came the 1930s, and the rebuilding of our economy based on the building of the roads and infrastructure that still, to a large extent, define our pathways today.  The building of the original state houses, constructed from rimu and other hardwoods, is an enduring feature, as these houses stand the test of time and remain able to comfortably (with a bit of insulation and a heat pump) house families today.  I should know, mine was built in 1940, but then sold off by a privatizing Labour government in the 1980s.
In the 1950s we were among the most prosperous countries in the world.  It was far from nirvana for women, Māori and others of 'difference'. The culture and society was socially stifling, judgemental and narrow. Gender roles were strictly enforced for all but a few. Māori were being forced into the cities for economic wellbeing but faced social stigma and discrimination.
The next big economic reform period was Muldoon's 'think big' in the 1970s. It was hugely costly in terms of wages and wellbeing, but left some enduring projects, some of which are still of benefit today.  Others, and especially the Bluff aluminium smelter, offer jobs but profits are siphoned overseas.
Finally, there was neoliberalism. Privatise what you can, reshape what you can't, reduce the size and scope of the state and hope the market will improve over time.  The main worker effects have been high employment levels but low pay and little job security for most. The cost of getting qualifications adds years of debt burden to a person's bank balance, and the abandonment of 'housing for all' as a policy, in favour of 'let the market provide', has driven up the cost of housing, as the market has failed to provide adequately. 90% of New Zealanders are worse off as a result of this policy.
TDB Recommends NewzEngine.com
In building the post Covid-19 world, we should reject all of these modes, but take the best from some of them. I think the three main themes need to be economic equity, a nation-building state and education.
The first principle is that New Zealand needs to foster a diversified economy based on well-paid and well-educated staff. We may be looking at very different ways of working in the future.  Some businesses have found, to their surprise, that there are a range of benefits in having people work from home.
There will need to be a focus on domestic production, excluding tourism. If the predictions are correct that Covid-19 will 'stalk' the human race for much of the next decade, then the full recovery of the international tourism industry is a long time in the future. We may rethink tourism, too, as for a while now there have been concerns about overcrowding in popular spots.
So we are looking for intelligent industries that hire educated workers and pay good wages. This needs to be the starting point for a government strategy. It has a double whammy effect, too, in building up both education provision and trained workers. 
Second, there is a need for a nation-building state once again, especially in the areas of housing and manufacturing production, roads and local facilities.  The building industry is a mainstay of New Zealand but tend to be dominated by huge companies that are significant profit-takers. The government might also look at supporting a lot more artisan, small scale "intelligent" development with better profit sharing among workers. I have been very concerned at the large number of 'Coronation Street' type of development, with little space and little land.  There must be better ways of having affordable housing than this.
The final plank is education.  There are a range of factors here.  First, the universities have been reliant for the past 20 years on large number of international students paying higher fees to bolster waning coffers. The sector is dramatically under-funded if this income is removed, which is very likely.
The work to improve school outcomes has largely been done, but ensuring most New Zealanders end up with tertiary qualifications has never been a government priority.  Since 1990, with tertiary fees, such a goal has almost been actively discouraged. But in a strong and growing economy, tertiary qualifications not only improve employment opportunities for individuals but add to diverse and innovative industries.  Intelligent, science-built, future focussed industry requires high levels of qualifications, which requires free tertiary education for all, better wages and higher taxes. 
And, of course, we will significantly expand our tertiary education system along the way.  It will not only be bigger but better. An intelligent higher education will use a mix of online, cross-institution collaboration and other digital, cultural and scientific strategies to deliver "the best that has been thought and done" to a new generation of students, in ways that have never been thought of before. Building the sector may not involve building new facilities, but building networks.
The equation is clear and the future possible, but it relies on a government that has the courage, tenacity and vision to do this work. Everything is going to change, but what change, and for whom, remains to be seen.
Dr Liz Gordon is a researcher and a barrister, with interests in destroying neo-liberalism in all its forms and moving towards a socially just society.  She usually blogs on justice, social welfare and education topics.