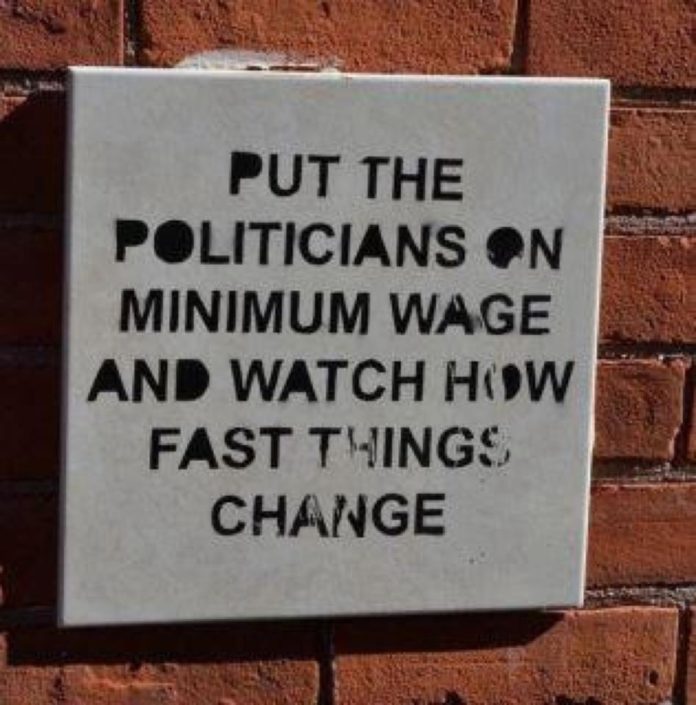 In 1946, the year after the end of World War Two, New Zealand introduced a minimum wage that was 83% of the average wage and a universal family benefit of 10  shillings a week for every child. This benefit was made universal, tax-free and not means-tested.
Female fertility was 3.45 then compared to 1.75 today so families were much larger.
I have often wondered what 10 shillings would be worth today. In relation to the male minimum wage hourly rate of 2 shillings and ninepence, it would be about 4 hours' pay. Women were only paid one shilling and eight pence per hour and so was worth more like 6 hours pay at minimum wage for women.
In today's wages that would be nearer $100 a week for every child. The money had to be paid to the primary carer – usually the woman.
Families could also capitalise the benefit up to age 16 for a deposit on a home. That would be $5000 a year for 16 years or $80,000 to buy a first home.
During the height of the Second World War low income earners paid 12.5% tax, but the highest income earners faced a top rate of 90%.
The
TEARA website notes
: "When the Labour government left office in 1949 the top income tax rate was 76.5%. The working class paid little tax. A top-ranked butcher on £460 ($29,000 in 2008 terms) a year, with two children, paid no income tax after exemptions and rebates. He paid a £34 social security charge, but received £52 a year family benefit for his children. The tax system was very friendly to families."